Police Terror, Repression and Response in Oakland, the Bay Area and more – a Retrospective in articles posted to Occupy Oakland, 2011 – 2016
2011
Police Brutalize, Dismantle Occupy Oakland Camp
Indigenous Solidarity Thanksgiving Celebration Attacked by OPD
FREE KHALI!!! : An urgent message from OO's Anti-Repression Committee
OPD Arrests 9-12 people at Oscar Grant Plaza on Dec 30th regarding defense of tree sit and info/food tables
 

2012
Police end the year cracking down on Occupy Oakland; we start the year saying, "oh hell no!"
1/5/12 – Cops Raid Vigil; Arrest 12; Protest at 2 pm called by members of Interfaith Tent Vigil
Police Beat Anti-Police Protestors, Arrest Six: Multiple Injuries at January 7 Demonstration Against Police Repression
Account of OPD's attacks on Occupy Oakland in the last two weeks and what you can do to fight against the repression!
#J28 Move-In Day Violence: Oakland Police Violate Own Policies
Remember James Rivera/March Against Police Murders – Stockton, CA – Tuesday, April 10, 2012
Update: Support Blueford family at City Council meeting Tuesday, May 15th – 6:00 pm
Justice for Alan Blueford: Rally at the DA's Office
Letter to Occupy Oakland from Anti-Repression Committee
Justice 4 Raheim Brown march, 11am Friday July 6, 2012
Rally for Alan Blueford. Tuesday July 31st, 5:00 PM, OGP
Justice 4 Alan Blueford at the Oakland City Council meeting update 9/18/12
Seeking Justice for Alan Blueford at the Militarized Oakland City Council: Police Murder and Political Contestation in the "International City of Peace"
Officer-involved shooting of 18-year-old Alan Blueford justified, district attorney finds
Bay Area Families March Against Police Brutality
End Racial Profiling: End Stop and Frisk: The Movement is Building: The Movement is Now.
"As a Long Time Resident of Oakland I Feel Personally Responsible for Having Allowed The Police of This City to Continue Their Practices of Racist Violence"

2013
Not Guilty! Not Guilty! Not Guilty!
Bring Your Solutions to the Streets! Organize against Bratton, OPD and Stop and Frisk.
Lawsuits. OPD's Once and Future Legacy.
Rally to DEMAND PROSECUTION of OPD Officer MIGUEL MASSO!
From Oakland to Brooklyn. Two Calls for Revolution.
J4AB Denounces Latest OPD Shooting and Masso Reinstatement. Calls for Police Accountability.
First Friday, Occupy, and the fucking pigs
Justice For Kayla Moore! Yet Another Case of Stonewalling by Police.
In Loving Memory of Alan Dwayne Blueford – December 20, 1993 – May 6, 2012
The Whole Damned System is Guilty.
Mass Arrest Lawsuit Settled – OPD Costs Oakland's Taxpayers Another Cool $1,000,000.
First Occupy Oakland Lawsuit Settled for $1.17 Million.
KILLER OPD COP MIGUEL MASSO SPOTTED
Raheim Brown. The $995,000 Murder.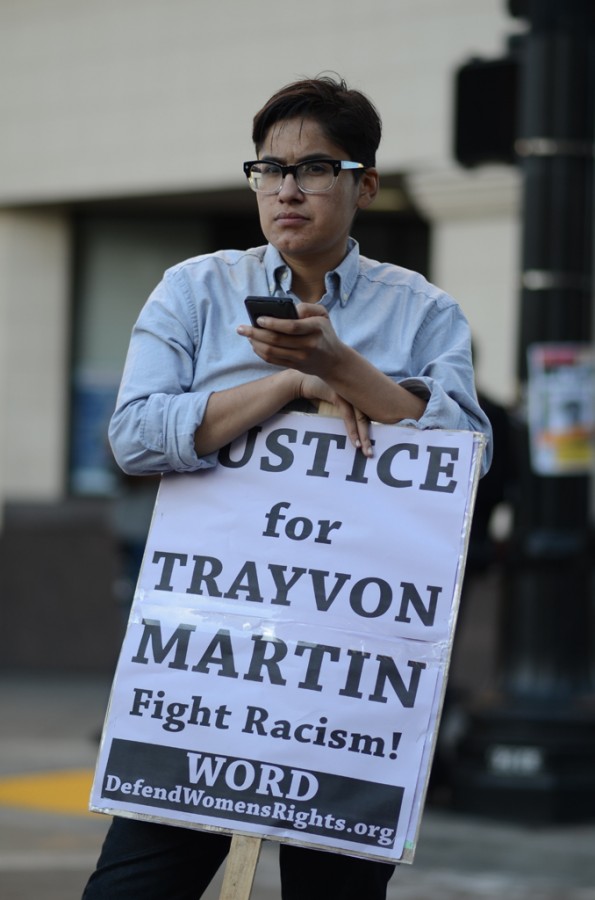 "FUCK That! No More Killing!'" Continuing the Fight Against Police Violence.
Come Say NO! No WAR GAMES in Oakland – Oct 25 9am-5pm
San Francisco Bay Area Urban Shield 2013 Overview Presentation
My Shield is Justice. Facing Down Urban Shield.
OPD to the Left of Me, OPD to the Right of Me. Caught in the Middle with You All.
Sixty OPD Surround Plaza as Crowd Sings Happy Birthday, Dines on Roast Suckling Pig.
Justice For Andy. Alive on the Streets of Santa Rosa. Dead in the Faces of the Silent Watchers From Above.
For Andy. And Gary. And Alan. And Oscar. And…
Now We Know What Getting Beaten Nearly to Death is Worth: $645,000.
2014
Now We Know How to Get Away With Murder.
Kamala Harris – Do Your Job! Prosecute Killer Cops!
Nine Arrests in Civil Disobedience Action Protesting Killer Cops.
"Here They Come!" Imperial Storm Troopers Arrive to Arrest Killer Cop Protesters.
Fred Hampton Jr. Sues City of Oakland.
CCSF: "Some students were pepper sprayed, some were clubbed."
$6,300,000 and – But Who's Counting?
"The Solution to Police Terror is Unity." Honoring Alan Blueford: All Lives Matter.
"OPD Has Brought a Serial Killer Back to the Force."
From Oakland to Berkeley – A Long and Intense Anti-Police, Pro Ferguson Protesters Solidarity March.
Deputy Who Killed Unarmed Jacorey Calhoun in East Oakland Revealed.
Math is Hard. Let's Go Urban Shield Shopping.
Ferguson Reportback: Cross-pollinating Radical Resistance Culture & Solidarity
Inside Urban Shield – the Video!
Nubia Bowe, the Young Woman Arrested and Beaten for Not Dancing on BART, Receives Deferred Judgement.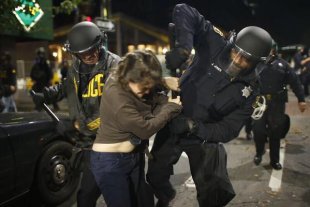 Ferguson to Oakland: Demand Oakland's Electeds Call for Indictment, Federal Prosecution.
Three Years Ago, UC Davis Students Got Covered With Pepper Spray.
Berkeley Witnesses a Police Riot.
Jeralynn Blueford Testifies to Congresspeople, DoJ and White House on Police Terror.
The System is Rotten to the Core.
"Accountable Only to Themselves."

2015
Five Hours for Yuvette Henderson, Gunned Down by Emeryville Police.
Justice 4 Alex Nieto: SF Police Station Shut Down and a People's Trial of Four Cops.
From Oakland to Baltimore. Labor & Community Against Police Terror on May Day.
A Body Camera Won't Bring a Dead Boy to Life Nor Revoke a License to Kill.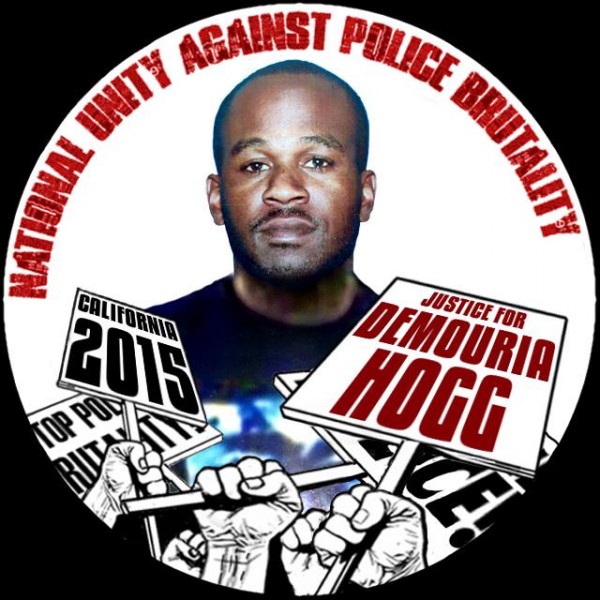 "Black People Had War Declared on Them By Oakland Mayor Libby Schaaf."
14 Prepare to File Suit Against Berkeley Police in Dec '14 #BlackLivesMatter Protest
Stop Urban Shield! Protest Alameda County Sheriff Ahern's militarized police exhibit and exercises
"I Opened the Door… They're Pointing Rifles at Me."
To Tase or Not to Tase, That is Berkeley's Question.
Anti Police Terror Project Speak Out to Emeryville City Council
Cops Assault Rent Control Advocate at Alameda City Council Meeting
The Alameda City Council Has Blood On Its Floor.
Oakland Will Be Here – Every Time!
Urban Shield Battles Continue.
2016
We Can Indeed See You. (But Those Who Shoot and Those Who Allow Them To Still Look the Other Way.)
$450,000 for Family of Mentally Ill Man Beaten to Death by OPD.
OPD Is (Still) Out of Control.
SF Police: "We Object!" -To Policy Recommendations That Suggest They Stop Executing People At Will.
Open Letter from the #Frisco5 to San Francisco Mayor Ed Lee
"Couldn't Not Stand with the #Frisco5."
An Open Letter to SF Police Officer Association President, Martin Halloran: "The Intimidation and Hate Will Stop Today."
#BlackLivesMatter Shuts down Oakland Police Union, Police Bank
Killer Cop Training – Coming Soon to the Bay Area.
All Out Against Urban Shield. Shut Down the Warrior Cops.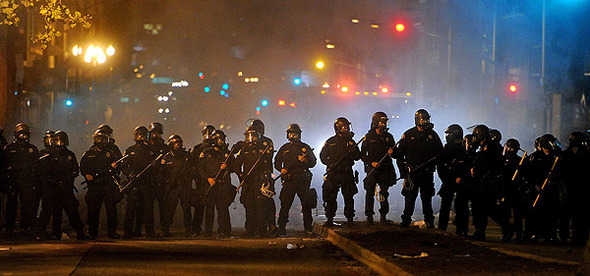 62203