Scott Olsen talks about the reinstatement of OPD Officer Robert Roche, fired by Oakland for lobbing a flash-bang grenade into the crowd of rescuers who had come out to help Scott when he was felled by a bean-bag round on Octobe 25th, 2011.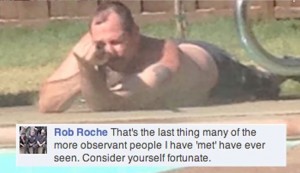 Listen as Olsen relates how Roche has bragged about killing people.
Roche was reinstated with back pay days ago when an arbiter ruled that he was "just following orders."
The person who allegedly gave those orders? Oh, he's now the assistant to the Chief of Police. Two people, both deserving to be convicted of attempted murder, are now operating from within Oakland's Police Department, along with at least two who should have been convicted of the murders of Gary King and Alan Blueford.
This is the police force that most Oakland politicians want to see expanded.
56370