Raheim Brown was shot twice, then moments later five times more in his car by OUSD Officer Barhin Bhatt in 2011. Bhatt claimed Raheim was threatening his partner with a screwdriver. Bhatt's partner, Jonathan Bellusa ultimately came clean earlier this year, saying that Bhatt fired the last five rounds into Raheim after Raheim had been incapacitated, effectively executing him. Asked why he did not shoot at Brown, Bellusa said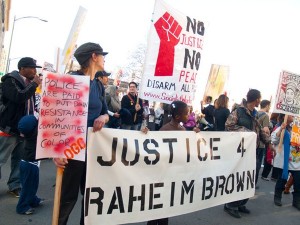 Barhin Bhatt has never been indicted for the murder of Raheim Brown (just as no on-duty cop save Johannes Merserle has ever been charged with murder by the Alameda District Attorney).
But now the taxpayers of Oakland get to assume the liability for Bhatt's actions, just as they have done in the past for police murders of Gary King and others and will likely do in the matter of OPD
's execution of Alan Blueford.
The Oakland Unified School District has agreed to pay $995,000 to settle two lawsuits filed in connection with a fatal police shooting outside a school dance that was later questioned by one of the two officers present at the scene, officials said Friday.
The Raheim Brown Free School was a part of Occupy Oakland from the beginning of the encampment on October 10th, 2011.
And Raheim was very much on the minds of Occupy Oakland's camp residents and visitors.
OUSD Officer Barhin Bhatt: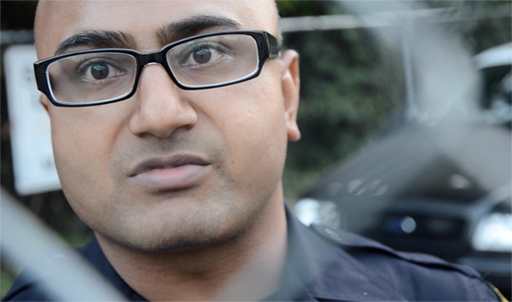 52909