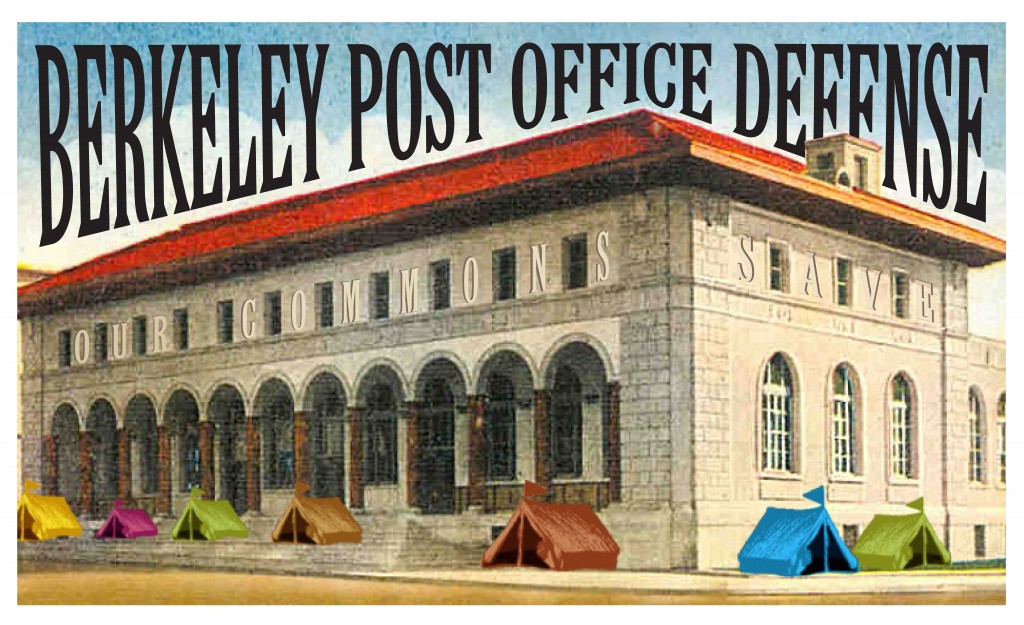 The Postal Service has put the Berkeley Post Office up for sale!!
Help us organize a public meeting on Debember 5th about what's happening with our Post Office!
Tree weeks ago the Planning Commission passed on to the Berkeley City a proposed Zoning Ordinance that would make the Post Office property less desirable to potential purchasers of the capitalist variety. We are still waiting for action on this from the City Council.
Come and help plan our next actions in defense of our post office and against privatization. We want to send a message to CBRE, the Post Office and Berkeley politicians that the sale will not be tolerated!
Check out the video of Peter Byrne's talk at our latest Save the Post Office Rally!
54245