Calendar
9896
Jan
20
Wed
Workers' Rally Against Racism and Fascism! For a General Strike!

@ SF City Hall
Jan 20 @ 5:55 pm – 6:55 pm
Fascism and racism are on the rise! Covid-19 is claiming lives! Poverty, unemployment and homelessness are suffocating the working class! Biden is not going to save us with his neoliberal agenda and suppressive policies!
Join us in this rally to raise workers' own united, independent voice against racism, fascism, poverty and the virus!
Make sure to bring your masks and keep socially distant.
68580
Jan
21
Thu
End the Harassment of the Union Point Encampment

@ Union Point Park
Jan 21 @ 12:00 pm – 2:00 pm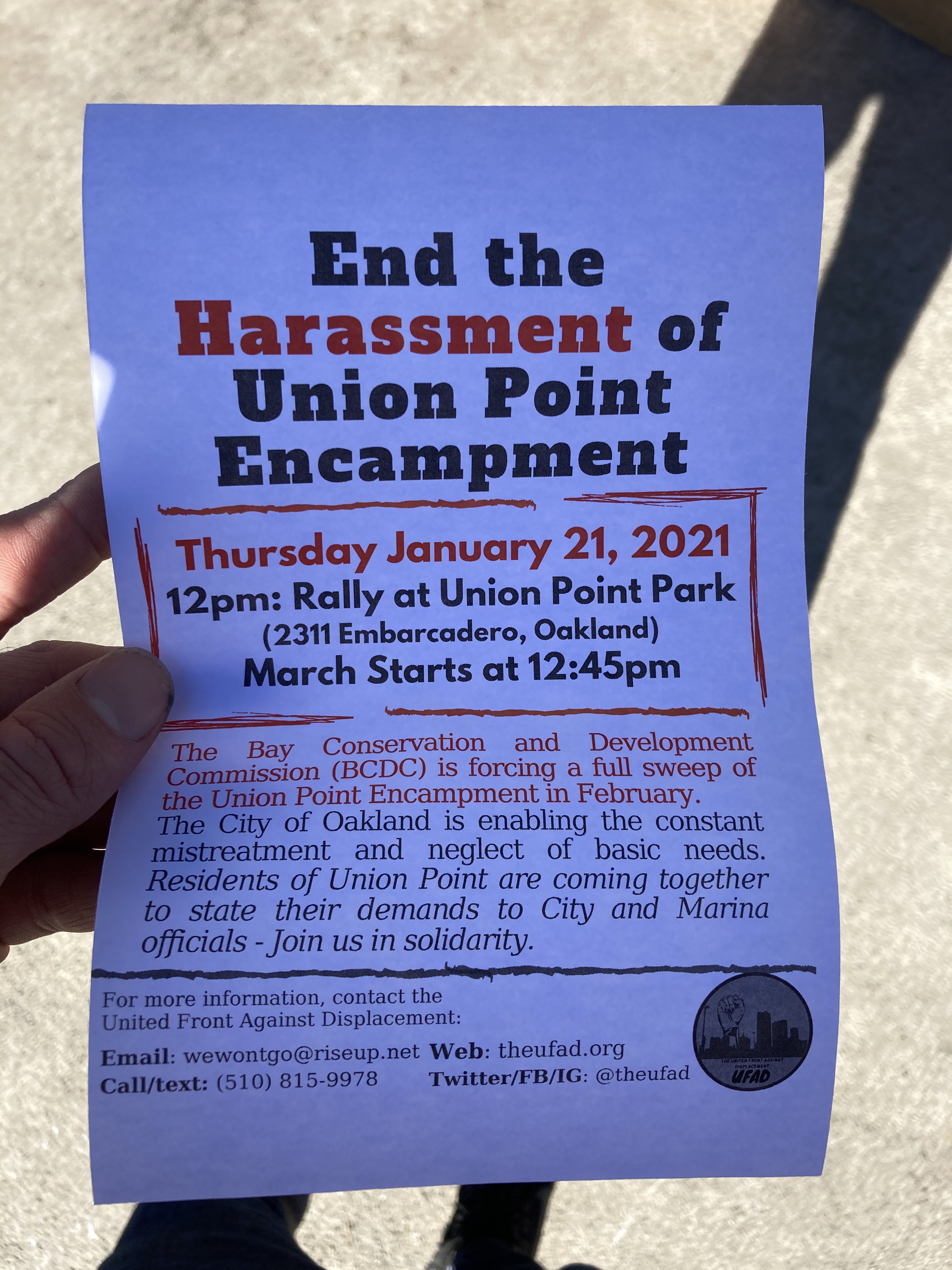 68593
Jan
25
Mon
Car Caravan for Yemen
Jan 25 @ 12:00 pm – 3:00 pm
RSVP to the Facebook event
Since 2015, the Saudi-led bombing and blockade of Yemen have killed tens of thousands of people and devastated the country. The U.N. calls this the largest humanitarian crisis on Earth. Half the country's people are on the brink of famine, the country has the world's worst cholera outbreak in modern history, and now Yemen has one of the very worst COVID death rates in the world: It kills 1 in 4 people who test positive. The pandemic, along with the withdrawal of aid, is pushing more people into acute hunger. And yet Saudi Arabia is escalating its war and tightening its blockade.
The war is only possible because Western countries – and the United States in particular – continue to arm Saudi Arabia and provide military, political and logistical support for the war.
This car caravan will demand that the new administration:
Stop foreign aggression on Yemen
End weapons sales to Saudi Arabia and the United Arab Emirates and cease logistical cooperation on the war
Lift the blockade on Yemen and open all land and seaports
Restore and expand humanitarian aid for the people of Yemen
Reverse the Houthis' designation as a Foreign Terrorist Organization
Can't make it in person? Take action from home. Call the White House on Jan. 25 using this script
68583