Our planning committee suggested that we schedule time for folks to express their thoughts and feelings about the Kaganaugh nomination, hearings and confirmation, so we are arranging for speakers to address the topic from Marxist and feminist perspectives.
Seating is limited, so plan to come early. We start promptly.
FREE – but hat will be passed for donations to NPML
About Sunday Morning at the Marxist Library
A weekly discussion series inspired by our respect for the work of Karl Marx and our belief that his work will remain as important for the class struggles of the future as they have been for the past.
For our full schedule, go to icssmarx.org
Labor donated by ICSS volunteers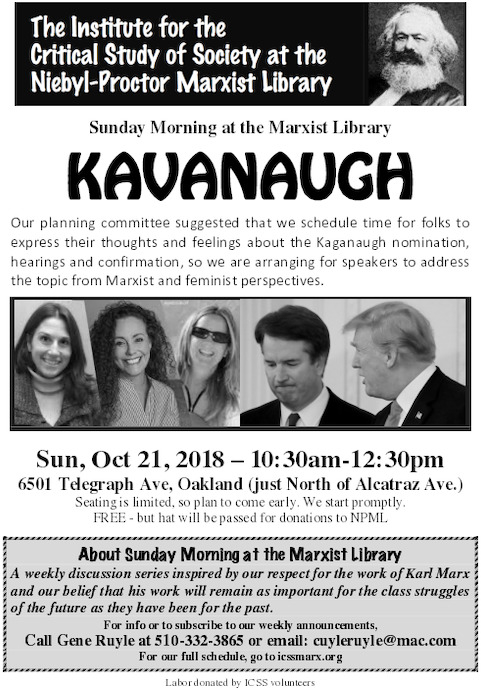 65184