Political Realignment in 2018?
We are inviting speakers from different political perspectives to lead our discussion of the question, "Are we seeing a major political realignment in the 2018 elections?"
FREE! Please buy food & drink at the Pub. All ages welcome! FREE!
This is part of our on-going Socialist Forum Series on the first Saturday of every month. Our purpose is informed political discussion, and the views expressed are those of the speakers only, not official positions of the Peace and Freedom Party.
Doors open at 2 pm and the program will start promptly at 2:30 pm. The forum will end by 4:30 pm, but folks can stay and talk as long as you like.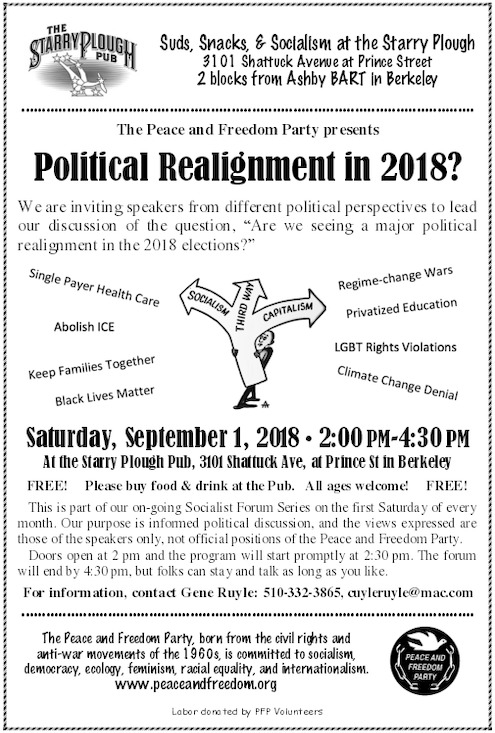 65021