When:
April 5, 2014 @ 9:00 pm – April 6, 2014 @ 1:00 am
2014-04-05T21:00:00+00:00
2014-04-06T01:00:00+00:00
Where:
Defemery (Lil' Bobby Hutton) Park
Adeline Street & 18th Street
Oakland, CA 94607
USA

In Honor of Lil Bobby Hutton
"SPEAKING UP AGAINST VIOLENCE"
Come enjoy FREE BBQ w Music, Family Entertainment & Speakers
Every year the Black Panthers commemorate their fallen warriors. It's held on behalf of Bobby Hutton, "Lil" Bobby was murdered by OPD prior to him having an event at Defremery park, which involved Feeding The People. We as community members in 2012 organized a Take Back the Town BBQ at what is known today as "Lil" Bobby Hutton park.
The theme of the event is "SPEAKING UP AGAINST VIOLENCE", not just police brutality but all forms of violence. There will be a wide range of speakers, food, music and kid entertainment.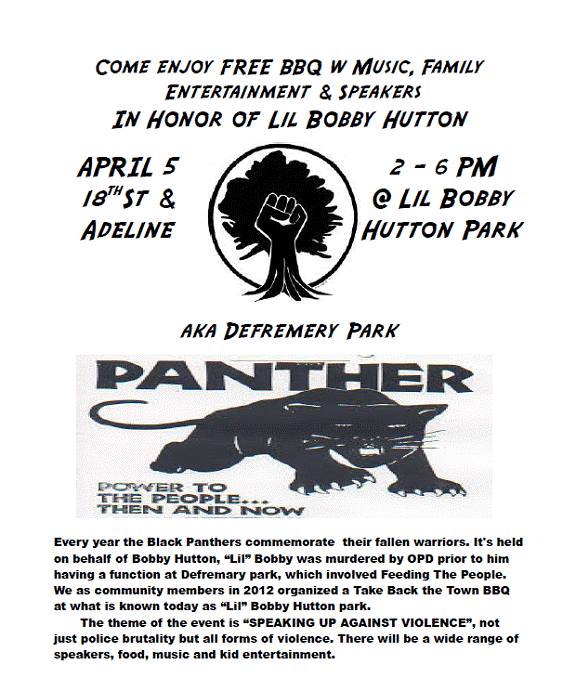 55272