When:
November 17, 2014 @ 2:00 am – 5:00 am
2014-11-17T02:00:00+00:00
2014-11-17T05:00:00+00:00
Where:
Art House Gallery & Cultural Center
2905 Shattuck Avenue
Berkeley, CA 94705
USA

Cost:
$5-$20 sliding scale suggested donation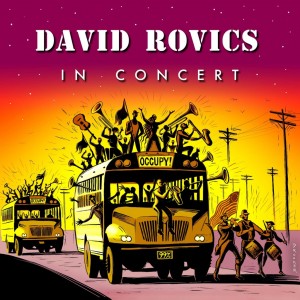 This is a benefit for Tristan Anderson!
Free food will be served at 6 PM, the music begins at 7 pm…this will be an acoustic concert. Sunday, November 16th
Art House Gallery & Cultural Center
2905 Shattuck Ave.
Berkeley, California
David Rovics is a great, revolutionary folk singer of songs of social significance.
You can download most of his music at his web site or over at Soundclick and other places
Tristan Anderson is an activist and photographer who was critically injured by an Israeli tear gas canister in 2009 during a peaceful protest. Tristan is hemiplegic- mostly paralyzed on the left (formerly dominant) side of his body. He uses a wheelchair. He has lost sight in his right eye, suffers chronic pain in his paralyzed limbs, and has had pronounced, life changing cognitive and emotional repercussions as a result of the injury that was done to his brain. He has an ongoing lawsuit against the Israeli government.
David's music is simply wonderful, sometimes moving and emotional, often hysterically funny, but always vitally concerned with making the world a better place.
But a song is worth 10³ words, here are a couple of examples:



This one cost David a few friends:

Since Occupy has had to deal with the social consequences of Hurricane Sandy to step in where the state and private charities have failed check out Rovics' take on an earlier "natural" disaster:

A take on 9-11:

A tribute to internationalism:

Since we just exercised our freedom by voting:

Here is a version of David's song about the Occupy movement.



This one is Einstein's favourite Rovics tune about his idol Loukanikos:


As Woody Guthrie said, I hate a song that makes you think you were born to lose:

David will also do a set on the steps of the Berkeley Post Office Monday, Nov. 17th at 4 PM.
He will also do a house concert later that evening in Berkeley.
Monday, November 17th
Contact daniellsdin@gmail.com or call (510) 277-6669 for info if you want to attend!
Berkeley, California
57113