This beautiful picture of the Berkeley Post Office occupation was taken before dawn on August 28th. this day began the 33rd day of continuous Occupation – despite multiple incidents of police harassment.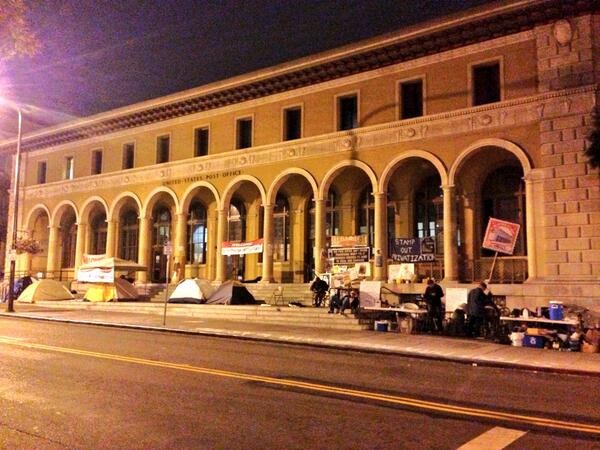 Yesterday, the Postal Regulatory Commission dismissed without prejudice the appeal by the Mayor of Berkeley to keep the Downtown Berkeley Post Office open – meaning that the appeal could be submitted again once the Post Office decides where they intend to relocate services to.
As Berkeley's Mayor points out, there are no suitable locations with enough space for relocated services within the same zip code, and such space, if it existed, would be hella expensive; and yet the Post Office has claimed that exactly the same services and service hours will be maintained within the zip code area.
Credit: Photo tweeted by Alyssa.
52389