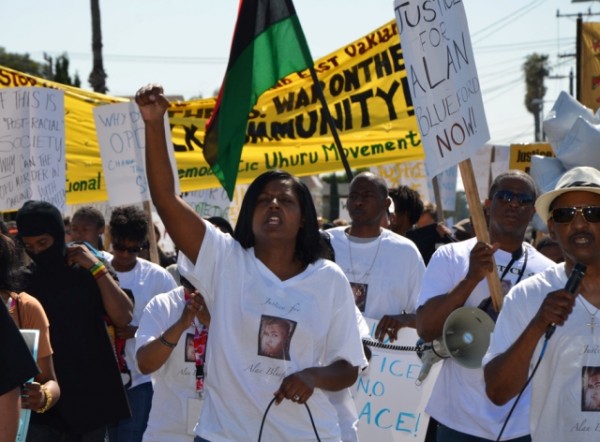 Rally and Performances @ 5:00 PM at Oscar Grant Plaza before the now-cancelled Oakland City Council meeting on July 31st.
Just after midnight on Saturday May 6th, Alan Blueford and two of his friends were waiting for some girls to pick them up on 90th Ave., in East Oakland, after the Floyd Mayweather fight.
Not long after Alan had phoned his parents to check-in with them, a car slowly pulled up to them with its lights off. Alan ran. One officer gave chase. A few blocks later Alan was shot by OPD officer Miguel Masso.
Masso also shot himself in the foot. Over a dozen witnesses all said that Alan had no weapon and posed no threat to the officer.
37240