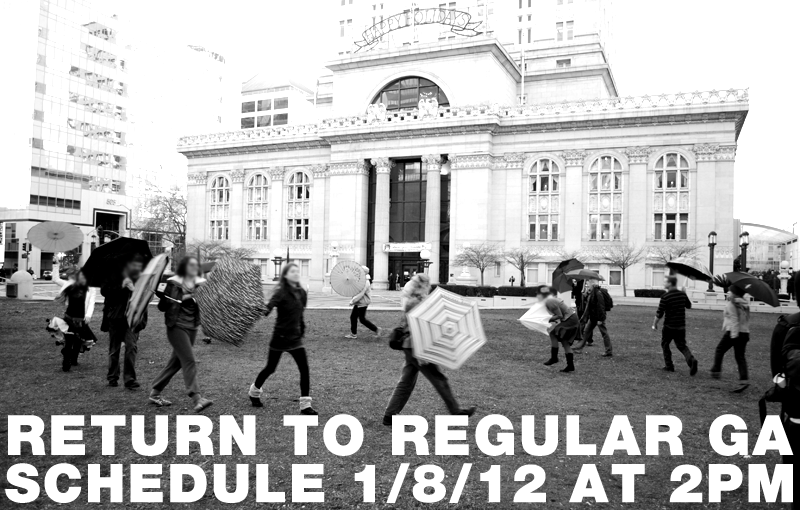 This is just a friendly reminder that the General Assembly returns to its regular schedule at 2PM this Sunday, January 8th, at the Oscar Grant Plaza Amphitheater (unless actions require us to change locations). The agenda for that GA will be up by Saturday night, and can be found here.
The regular schedule is as follows:
Mondays, Wednesdays, and Fridays at 6PM
Sundays at 2PM
The Facilitation Committee meets to prepare for each GA at noon on Mondays, Wednesdays, and Fridays. We also meet at 4PM on Saturday to prepare for the Sunday GA. We can be found in the plaza either near the former vigil site, or somewhere near Tully's. For more information, contact facilitation at occupyoaklandfaciliation@gmail.com. We need all the help we can get!
Knuckles,
Facilitation.
15078