When:
April 26, 2014 @ 7:00 pm – April 27, 2014 @ 6:45 am
2014-04-26T19:00:00+00:00
2014-04-27T06:45:00+00:00
Where:
Sandy & Mindy's old apartment
2200 Adeline Street
Oakland, CA 94607
USA

Friends and Comrades! Hunter-Gatherers, Anti-Capitalists and Others Fighting the Powers-That-Be to Create a Sane & Sustainable Earth… Come visit my studio and take home some art… FREE! …
Saturday April 26, 2014

Noon to Midnight 
2200 Adeline St., #250A (Adeline St. & Grand Ave.)

(The front entry is on Adeline, sometimes the buzzer doesn't work. If so, call 510-763-1935 and we will come down & let you in.)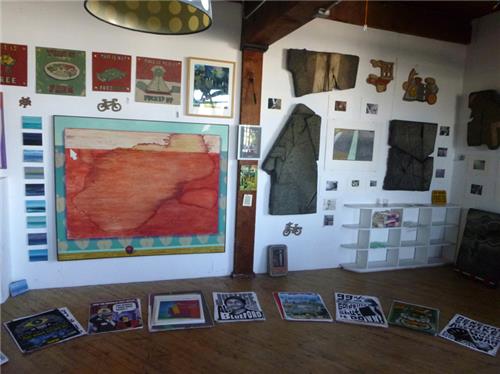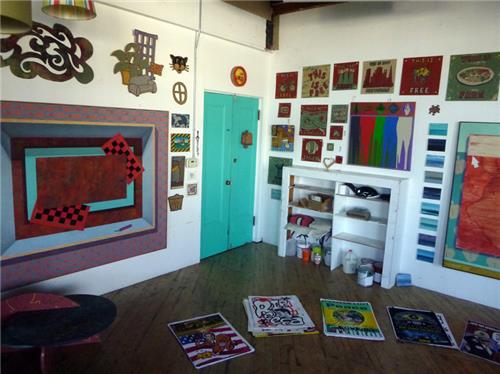 Mindy and I are moving to Oregon to spread out a bit and grow some food. My studio space will be smaller. I have lots of perfectly good works of art washed ashore with me by the decimating Reagan-Thatcher economic torpedoing of the 99% in the 80's; survival wage slavery since; and a complete lack of enthusiasm for the processes and products of the art-(now fashion)-as-commodity-gallery empire. So. Why not give a lot of it away freely for people to enjoy? As Occupy does, as Mother Earth has done…make it free!

I owe a lot to all you wonderful Oakland and Bay Area activists that freely give of your time, resources and passion to make a better planet. Now is my time to pay back and pay forward some of that, to you guys.

So hunter-gatherers, come pick some art-off-the-tree, as it were, like before capitalists turned everything into a proprietized "marketplace". Sharing, trade, local currency, time banks, swaps, freecycling and collectives are the way of the future… so why not now?

There are many paintings and mixed media pieces, photographs, over 160 posters (many are used and have been used through the battles against the Evil Empire), over 50 art prints and lots more. You can preview most of them through the thumbnail pages on the link below. Clicking on a thumbnail brings the larger image, click on an area of interest in that image and it zooms in on that spot…

http://www.bluejayway.net/sandys_art_not_bombs/sandys%20art%20not%20bombs.html
If you find something you like please come take it home. If you find something you really like in advance, email me with the choice and we'll put a hold on it with a red dot.
Snacks and Beverages available as long as they last. Hope to see you there! Please spread the word!
We love you all! (And will really miss you all!!!)
Cheers!
Sandy
55445