When:
February 24, 2020 @ 12:00 pm – 1:00 pm
2020-02-24T12:00:00-08:00
2020-02-24T13:00:00-08:00
Where:
UK Consulate
1 Sansome St.
San Francisco
Join the Bay Action Committee to Free Julian Assange on an international day of action on Monday, February 24, 2020, at the San Francisco UK consulate. The action will also include support for Chelsea Manning who has been jailed by a Grand Jury to force false testimony against Julian Assange.
The real war criminals who run the UK government and the US. government go unpunished while the whistleblowers who exposed war crimes are threatened with torture and life in jail.
The criminal prosecution of journalist Glenn Greenwald by the Brazilian Bolsonaro regime is only another example of governments seeking to shutdown a eliminate journalists.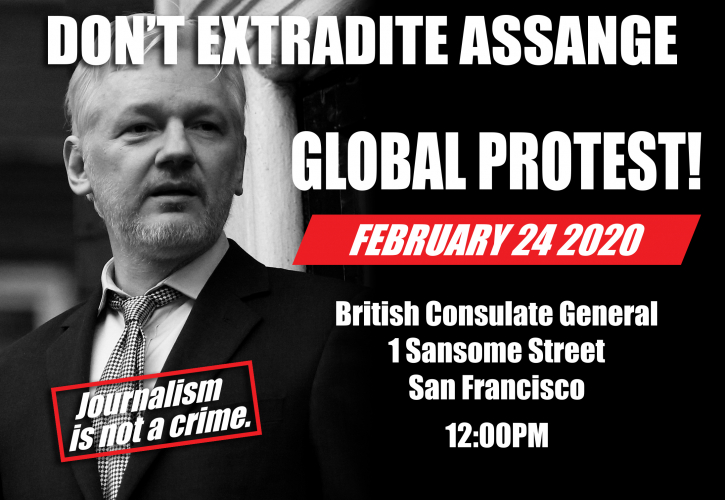 67727