After 5 years, Urban Shield may end on February 26 …. with your help. Since 2013, the Bay Area has been trying to transform Urban Shield from a highly militarized SWAT competition and weapons expo into a community-focused safety and resilence exercise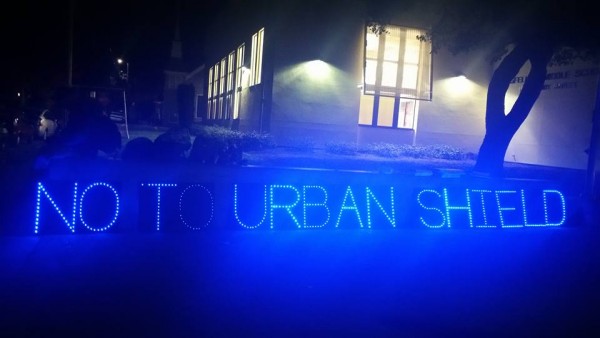 And now we are almost there.
The second Alameda County task force has completed its work and issued a long and thorough list of recommendations that include ending the weapons expo that features spying and crowd control gadgets, ending the violent SWAT competition to focus on training other first responders, and.directing $5 million in new funding to health and social services.
But we need to make the adoption of these recommendations by the Supervisors a reality – and that means countering the Sheriff's Department pressure with our own.
Take action right now.
Take Action
Write to the Board of Supervisors with this easy one-click action from our friends at Media Alliance and share it with others.
And join us at the Alameda Administration Building on February 26 at 10:45am to end Urban Shield.
Board of Supervisors – Alameda County
Alameda County Administration Building
1221 Oak Street, 5th Floor
Oakland
Tuesday February 26 10:45AM Meeting Start
More Info About Urban Shield
2018 Notes From The Last Urban Shield As We Know It
2017 Urban Shield Community Report Card from the Stop Urban Shield Coalition
2017 ICE At Urban Shield Photo Gallery
Oakland Privacy Recommendations to Task Force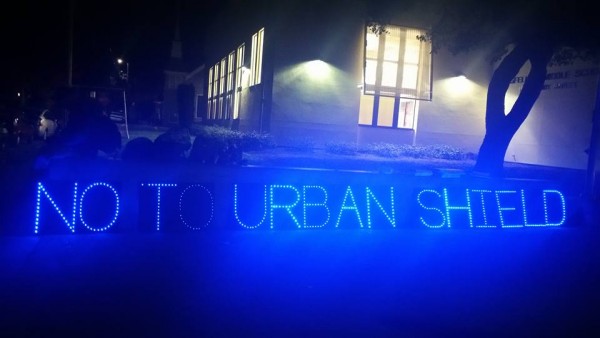 65640