Join the 2018 revival campaign, fifty years in coming after Martin Luther King Jr.'s efforts were cut down back in 1968.  Come one, come all to an organizational meeting to gear for forty days of action.
"There will be mass actions including planned mass civil disobedience in the Bay in this New Poor People's Campaign that is starting up 40 days of action from Mother's Day this year. "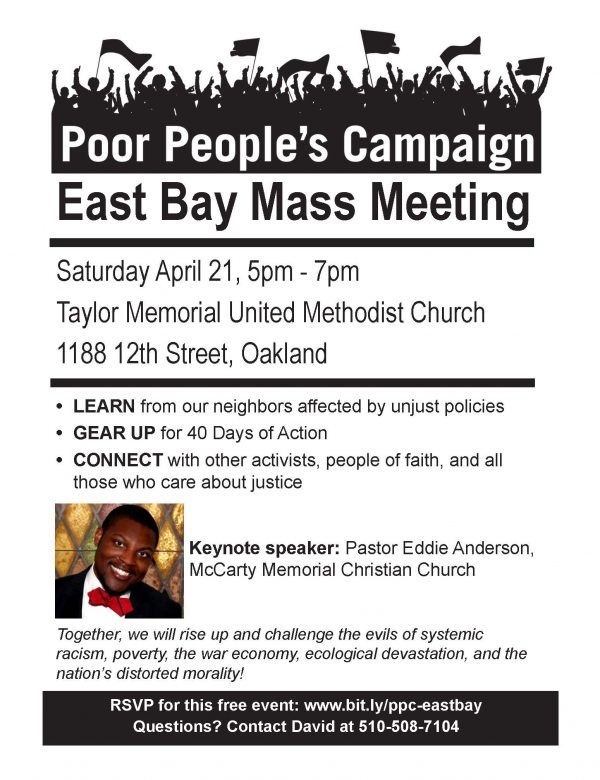 Join the Poor People's Campaign, a National Call for Moral Revival, for our East Bay Mass Meeting! All are welcome.
Together, we will rise up and challenge the evils of systemic racism, poverty, the war economy, ecological devastation and the nation's distorted morality!
Sign up for the Poor People's Campaign: https://poorpeoplescampaign.org/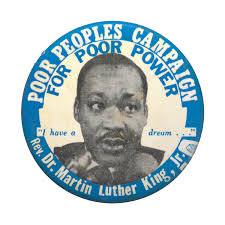 64597