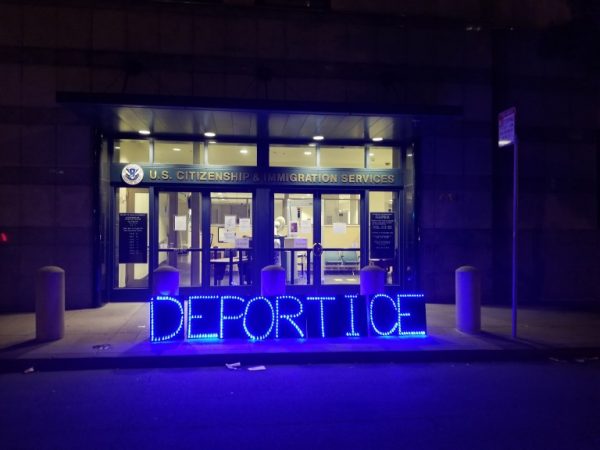 Oakland may claim to be a sanctuary city, but on August 16th, 2017 its police engaged with Homeland Security Investigations Agents to raid an immigrant residence in West Oakland, resulting not in any findings of criminality (in particular, child sex trafficking) as initially claimed by OPD and HSI, but only in deportation proceedings against one individual – the very thing Oakland is supposed to taking a stand against.
But that's not good enough for City officials and some electeds, who are now engaged in a massive coverup, refusing to appear before the public to give testimony and hear people's opinions on this matter.  In fact, a scheduled hearing on this matter for the Tuesday, November 14th Oakland City Council Public Safety Committee was cancelled:
Scores of Oakland residents are expected to attend the Tuesday, November 14, meeting of the City's Public Safety Committee after a public hearing on the controversial August 16th raid was abruptly pulled off the agenda just a few days beforehand. The Public Safety committee meeting begins at 6pm. Committee chair Desley Brooks and At-Large representative Rebecca Kaplan, who sponsored July's council action to terminate Oakland's agreement with HSI/ICE, issued a joint press release on Friday strongly objecting to the removal by the Council's rules committee. 
The Oakland Chief of Police has also refused to appear before the Oakland Privacy Advisory Commission, which issued it's own independent analysis of the raid and its aftermath.
The independent investigation concluded that several false statements were made by Oakland Police Chief Anne Kirkpatrick about the incident and the Department's assistance to HSI/ICE constituted a violation of sanctuary city policy. 
It's time to #DeportIce from Oakland, along with the politicians and civil servants who enable its poisonous practices. It's time for Oakland to practice what it preaches, disallowing any possible cooperation with Federal agents with the power to deport.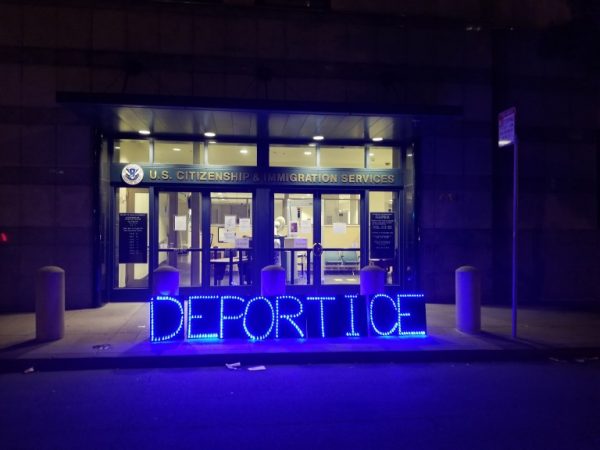 ICE's SF office looks a little different Sat. evening, Nov 12th, 2017.
63908