It's been almost a year in the making. The Oakland City Council approved the creation of the Oakland Privacy Advisory Commission (OPAC) a year ago on January 19th, 2016. It held its first meeting on July 14th, 2016 and immediately began work on drafting the surveillance equipment regulation ordinance that it passed on Thursday, Jan 5th, 2017.
Oakland's Privacy Advisory Board just approved surveillance tech ordinance. Goes to council now for final approval. pic.twitter.com/SNGGs0eHnj

— Darwin BondGraham (@DarwinBondGraha) January 6, 2017
The ordinance (OPAC-Surveillance-Ordinance-Adopted – PDF) demands that existing surveillance equipment have a use policy created, vetted by the OPAC, and approved by the City Council. It also requires that any proposed new surveillance equipment be brought to the attention of the OPAC, that a public hearing be held, and that the City Council only approve of it if the Council
[makes] a determination that the benefits to the community of the surveillance technology outweigh the costs; that the proposal will safeguard civil liberties and civil rights; and that, in the City Council's judgment, no alternative with a lesser economic cost or impact on civil rights or civil liberties would be as effective.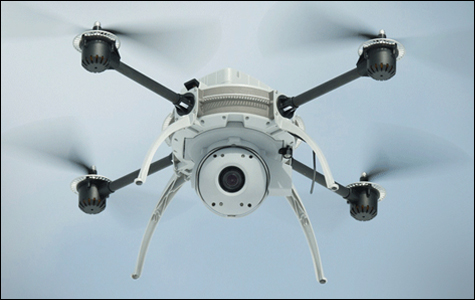 Finally, the ordinance stipulates that use of each piece of equipment have a log of uses kept, that a yearly summary be available for public inspection, and that the use of the equipment be reviewed periodically to determine whether it is cost-effective and not being abused.
A similar ordinance was passed by the Santa Clara Board of Supervisors in late spring of 2016, while others are in various stages of being considered in Berkeley, by the BART Board, by the Alameda County Board of Supervisors, and by Cambridge, MA.
The Oakland Privacy Advisory Commission arose out of protests against the Domain Awareness Center in 2013 and 2014, catalyzed by Oakland Privacy (nee Oakland Privacy Working Group).  The protests led to the creation of an Ad Hoc Privacy Commission to draft a privacy policy for the non-significantly-scaled-back Domain Awareness Center. In addition to drafting that document, they recommended to the City Council the creating of a standing Privacy Advisory Committee, a recommendation ultimately approved by the Council.
The just-assed ordinance will now go to the Oakland City Council for consideration.
—–
Some tweets from the public hearing and vote on the ordinance in the Privacy Advisory Commission meeting on January 7th, 2017.
UC Berkeley Prof @CatherineNCrump now speaking to Oakland Privacy Advisory Commission. pic.twitter.com/BoVPuSL3EL

— Mike Katz-Lacabe (@mlacabe) January 6, 2017
UCB's Catherine Crump: Oakland's surveillance ordinance is good example for local govs to protect civil liberties. pic.twitter.com/rIDnkU5t11

— Darwin BondGraham (@DarwinBondGraha) January 6, 2017
"This proposal achieves the goal of formalizing privacy values" Nuola O'Connor from @CenDemTech #Oakland #surveillancetechnologyordinance pic.twitter.com/wZXq9ri3gH

— darcangelew (@TesSassarara) January 6, 2017
Tessa D'Arcangelew @TesSassarara of ACLU calls the Oakland Privacy Advisory Commission a model and supports the ordinance.

— Mike Katz-Lacabe (@mlacabe) January 6, 2017
.@goddessondemand of @eff expresses support for Oakland's privacy ordinance and provides list of recommendations.

— Mike Katz-Lacabe (@mlacabe) January 6, 2017
That's @b_haddy chairing tonight's #Oakland #hellaprivacy meeting. New "Surveillance and Community Safety Ordinance" set to go to council. pic.twitter.com/FYbFa9LQGG

— Cyrus Farivar (@cfarivar) January 6, 2017
Sameena Usman of Council on American-Islamic Relations speaking in support of Oakland's ordinance. Group played big role in DAC defeat.

— Mike Katz-Lacabe (@mlacabe) January 6, 2017
.@OaklandPrivacy members Tracy Rosenberg and Susan Harman (and me) all spoke in favor of Oakland's ordinance at Privacy Commission.

— Mike Katz-Lacabe (@mlacabe) January 6, 2017
It's never been more essential for communities to say no to secret & discriminatory surveillance.Oakland took important step tonight. @ACLU

— Nicole Ozer (@NicoleOzer) January 6, 2017
62237