The protest at Staples took on new dimensions today at 5:00 PM in the shape of small, but Occupyable tents between the sidewalk and the Staples parking lot in Berkeley on Durant between Shattuck and Milvia.  Peeps from Berkeley Post Office Defenders and Occupy San Francisco are among the participants.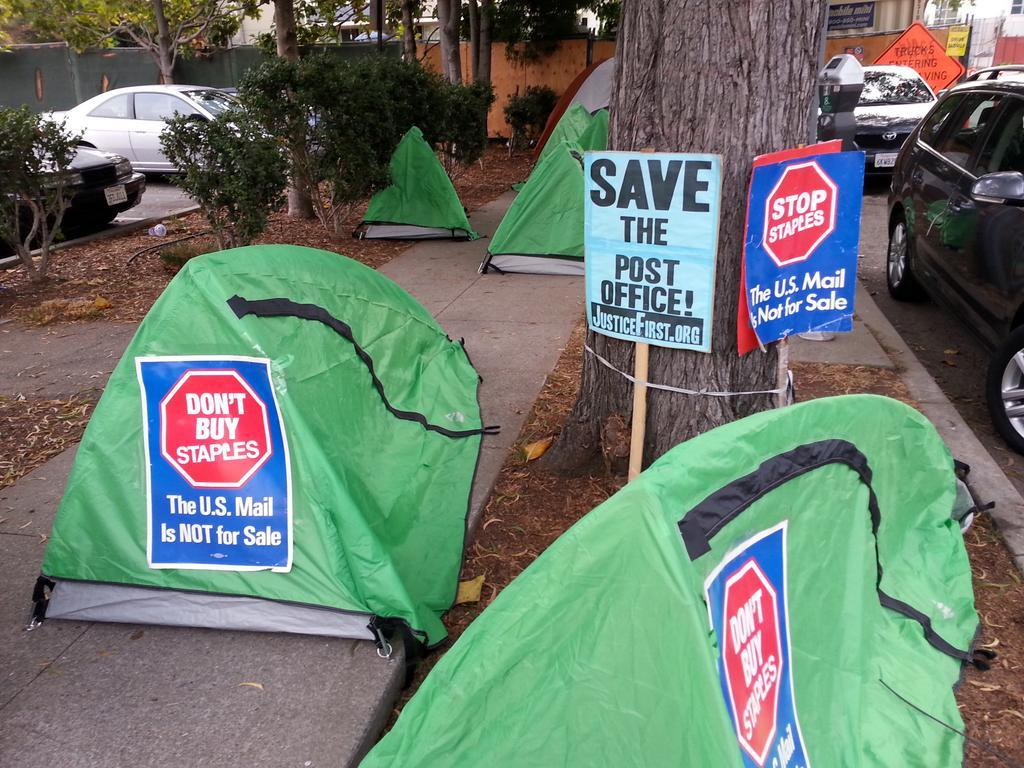 As one of the campers said, "We're here until Staples' Post Offices aren't."
The United State Postal Service and Staples began a pilot program back in October of 2013 whereby full-service Post Office stations were installed in some Staples around the country. But instead of being staffed by Postal Workers at living wage salaries they are being staffed by subsistence wage Staples employees.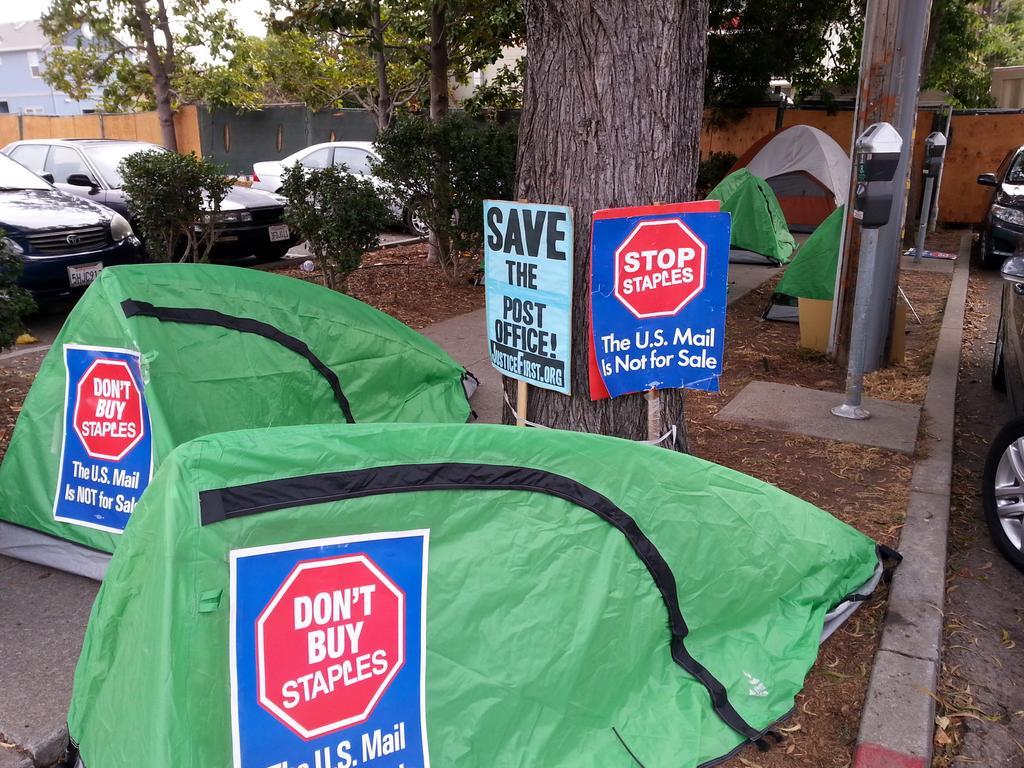 The American Postal Workers Union began protests and a boycott back in January, 2014. The boycott has been adopted nationwide by a large number of unions in recent months and has put serious pressure on Staples.
A 24/7 table was set up in front on the Berkeley Staples on Shattuck just about a month ago, handing out literature and Boycott Staples postcards.
Check out a much more detailed history here: The Seeds of Protest Bloom: Staples Boycott Goes National!
Come by, get a postcard, and lend your support!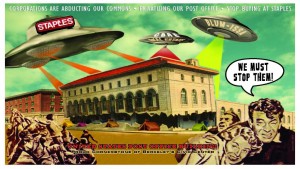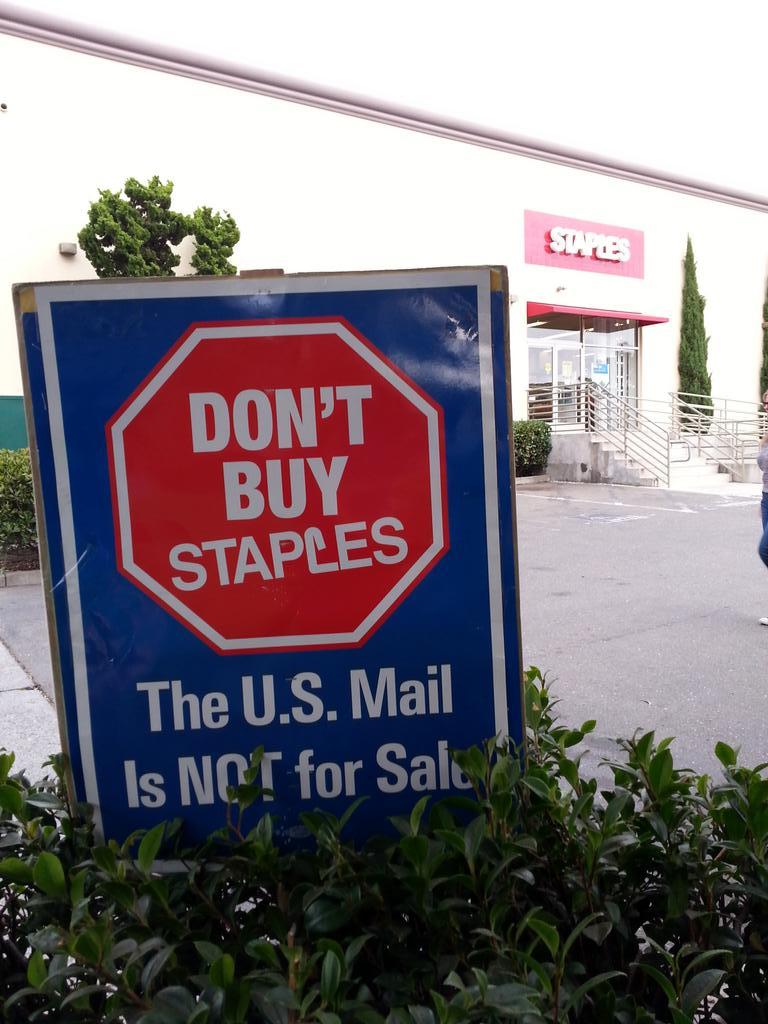 56239