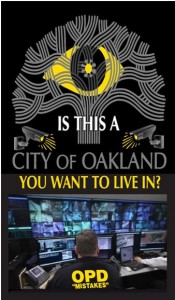 Buried deep in the agenda of the Public Safety Committee for July 22nd, a seemingly innocuous item appeared.
Subject: Port Security Grant Program
FundsFrom: Department of Fire
Recommendation: Adopt A Resolution Authorizing The City Administrator Or His Designee To: (1) Enter Into An Agreement With The United States Department Of Homeland Security's Federal Emergency Management Agency (FEMA) To Accept Fiscal Year 2013 Port Security Grant Program (PSGP) Funds; And (2) Accept, Appropriate And Administer Fiscal Year 2013 PSGP Grant Funds In An Amount Up To One Hundred Sixty-Nine Thousand, Six Hundred And Seventy-Nine Dollars ($169,679); And (3) Approve The Preliminary Spending Plan; And (4) Expend Funds In Accordance With The Preliminary Spending Plan Without Further Council Authorization, Including Purchases Of Equipment And Services Approved In The Federal Authorized Equipment List (AEL) And Required By The Grant, Provided The City's Competitive Solicitation And Purchasing Programs/Policies Are Followed; And (5) Allocate Thirty-Two Thousand Dollars ($32,000) From The General Purpose Fund To Satisfy The In-Kind Or Cash Match Requirement. 
Not innocuous!  Diligent members of the Oakland Privacy Working Group dug out what this really meant. As one member put it in email:
((the funds)) would have allowed purchases from the Federal Approved Equipment List, without further council approval. The AEL includes drones, Stingrays, Cellebrite, facial recognition software, signal intelligence software, and other dubious items. They are now prohibited from being purchased pursuant to the accepted funds in this Resolution.
Stingrays are cell phone tower simulators that allow police to easedrop on cell phone conversations; they are being used all over the country without a warrant, and there is evidence that OPD uses them without any court order.  Facial recognition software was prohibited for use by the Domain Awareness Center without specific authorization of the City Council.  But here was Renee Domingo, the City employee and author of the report attached to the agenda item, the same person who spearheaded the drive for an all-seeing DAC, attempting yet another end-run around the City Council and the will of the people.
Oh yeah, the AEL also includes drones.
Fortunately, this lapse was brought to the attention of Councilperson Schaaf who then  introduced an amendment forbidding the use of the allocated funds for these purposes, and the amendment passed.
We successfully closed the giant loophole in tonight's Public Safety Committee Agenda Item 5… You should be pleased to know that Schaaf's written amendment specifically stated that it was the concerns of OPWG that led to her proposed changes… a HUGE THANK YOU to ((those)) who constantly watch for agenda items. Without you, these items slip by unnoticed.
The Oakland Privacy Working Group has been meeting monthly on the fourth Wednesday.
56296