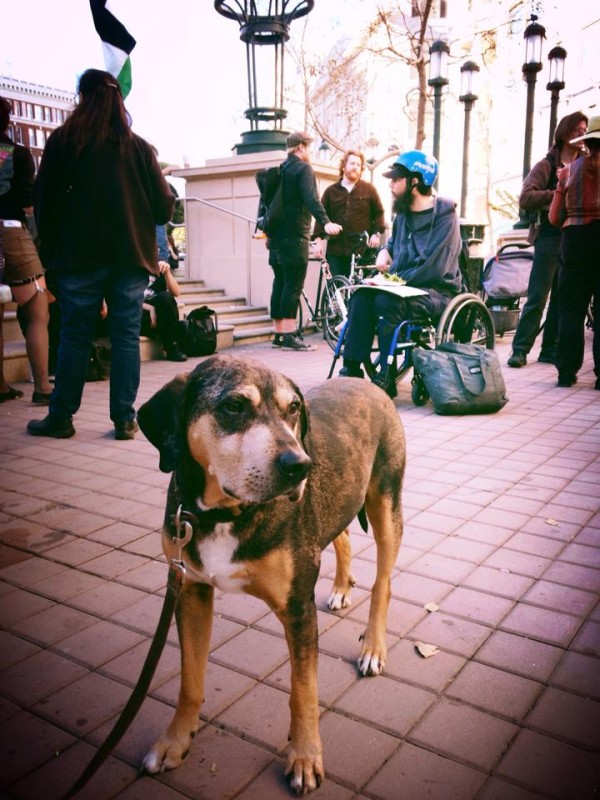 Q. Do you have any special relatives?
A. No, only general ones.
Q. What's your favorite food?
A. Schrodinger's pet.
Q. Dead or alive?
A. All the same to me.
Q. What about the election? What do the polls say about your chances?
A. I'm the only dog in this race. How can I lose?
Q. How are your campaign finances?
A. You'd have to ask my campaign manager.
Q. Who would that be?
A. Ed not Bombs.
Q. That's a funny name.
A. I'm a funny dog.
Q. When's your next campaign event?
A. I've challenged the Mayor to debate the Orwellian proposition "Four legs good, two legs bad?"
Q. Speaking of Orwellian, how would you handle the DAC?
A. The same way I handle certain trees.
Q. What do you forsee in Oakland's future.
A. In about twenty trillion years, I forsee the heat death of the Universe. Though sometimes ya gotta wonder.
Q. Wonder?
A. Oakland's survived OPD. Can the heat death of the universe be more catastrophic?
55186