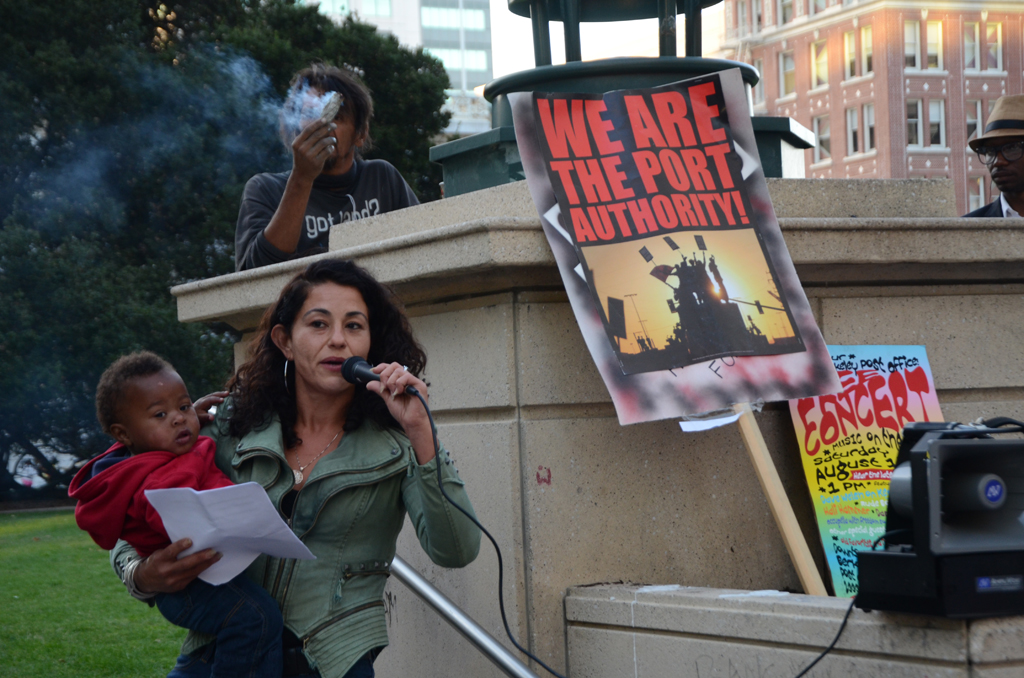 Laleh Behbehanian, one of Occupy Oakland's finest, spoke at the 2nd Anniversary Party on 10/10/23 commemorating the beginning of the encampment at Oscar Grant Plaza. Here is the video of her talk, recorded by Mindy, and below, a few excerpts from the prepared text.
Her theme was
What is this thing we call Occupy Oakland?
What is this thing we call Occupy Oakland?

We know that it isn't simply some group, or organization- it's more than that. It is isn't merely some space – it's so much more than the physical space of Oscar Grant Plaza.

Occupy Oakland is what we did here in this space – we Occupied it. Which doesn't simply mean we claimed it – it means we came together to collectively build here a radically different world…

where all resources were freely shared and distributed…

where the kitchen was always open to all…

where we planted flowers and vegetables right here in the middle of downtown…

So let us continue to Occupy, in whatever forms that may take – to continue to strive for a world where no one is hungry or uncared for, where resources, skills and knowledge are freely shared and therefore bountiful… where no is left to face poverty or violence alone

That is what I celebrate today – our collective commitment to continuing that struggle.

Let us continue to Occupy Oakland.
Note: The picture of Laleh with fist raised is from a rally at City Hall almost a year ago, on October 25th, 2012, a year to the day after the first camp was destroyed by Oakland Police. The first picture, taken by Daniel Arauz, of Laleh addressing the crowd, is from the 10.10.13 rally.
Here is an article about the entire 10/10/13 event.
53139