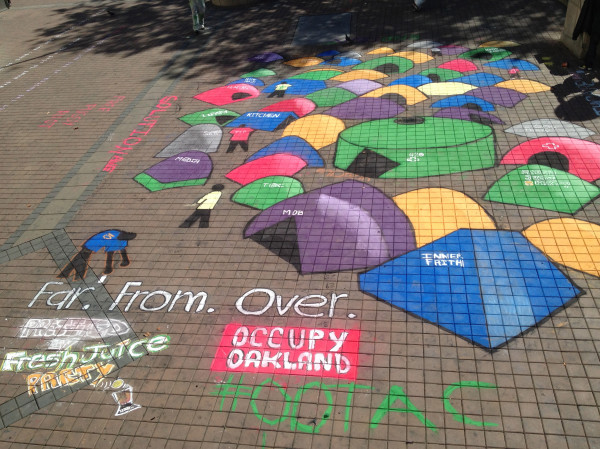 The Occupy Oakland Encampment 2nd Anniversary Party will take place at OGP on October 10th.
Come help plan the event. Special guests Shane Bauer and Sarah Shourd, activists tossed into solitary confinement in Iran may be able to make it. A screening of Ankah's film about the Republic Windows fight has been proposed. Suggestions for other speakers, other films, music, food and everything else are wanted.
Join us at the Occupy Oakland General Assembly on Sunday, September 15th (and subsequent Sundays) at Oscar Grant Plaza on the steps of City Hall as we discuss the events of the past week and plan out our party.
52541