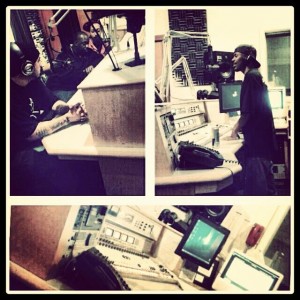 KPFA's Broadcasters of Color and Unpaid Staff Town Hall Meeting

Thursday April 11
6:00 PM
Laney College
900 Fallon Street, Oakland
Student Center Room 401 (4th floor)
Contact: Block Report Radio blockreportradio [at] gmail.com
We will talk about:
1. The arbitrary suspension of Black broadcaster JR Valrey from the Morning Mix, without due process; as well as the consistent racist treatment of broadcasters and staff of color in the recent past including Nadra Foster, Carrie Core, Miguel Gavilan Molina, and more.
2. The 2 tier treatment system in which KPFA/Pacifica deals with the paid and the un-paid staff. 80% of the broadcasters at KPFA are unpaid, the 20% that are paid use up all of the resources, although it is mandated that all broadcasters raise funds. The Un-paid staff has NO say in the budget, hiring, office allocation, etc.
3. A program Council does not exist at KPFA. The Program Council used to be a group that consisted of 1/3 listeners, 1/3 broadcasters, and 1/3 management, that evaluated broadcasts as well as recommended changes to the programming grid. In '08-'09 former Program Director Sasha Lilley , of Against the Grain radio show, abolished the process, effectively getting rid of listeners and broadcasters participation in programming decisions.
4. The lack of a process to address grievances from the un-paid staff in a timely manner.
5. Selective enforcement of the rules by Pacifica and KPFA Management. Un-paid staff are penalized while paid staff, for the same infractions are not even addressed, let alone punished.
6. The Pseudo-union C.W.A. represents significantly less than half of the staff. It effectively controls the station and runs it into the ground, for the benefit of the entrenched staff.
It will feature presentations by Frank Sterling of the KPFA Local Station Board, Tracy Rosenberg of the Pacifica National Board, and The "Suspended" People's Minister of Information JR Valrey of Block Report Radio
For more info you can call The SF Bay View Newspaper at 415-671-0789
48376