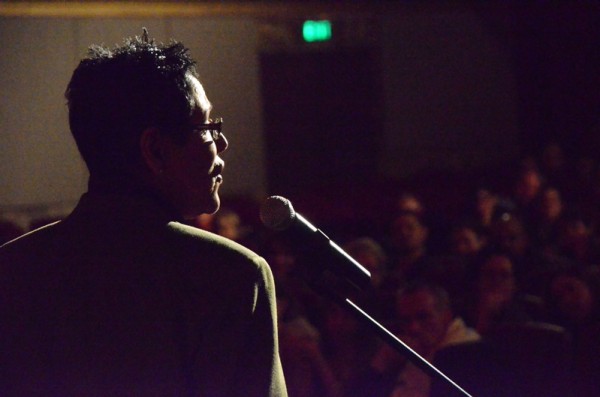 This Sunday Elaine Brown will be coming to the Occupy Oakland General Assembly to give a talk about Justice for Alan Blueford, and to announce the Occupy Oakland Liberate Everything Conference.
"The killing of unarmed high school Senior Alan Blueford on May 6th by Oakland Police officer Miguel Masso is both unthinkable and commonplace.  When the unthinkable becomes commonplace, any decent society, any society trying to imagine or portray itself as a democracy, is forced to ask some hard questions – some questions that necessitate interrogating the nature of modern policing in American cities."  more…
The Occupy Oakland Conference Assembly is convening a major conference dedicated to developing tactics, strategy, solidarity, and vision within the Occupy movement. With electoral politics heating up and eager to coopt the energy of Occupy, it's vital that we push the movement in a more radical direction! Come to the OO GA this Sunday to endorse this project and get the whole Occupy Oakland community working on it!
We understand Occupy to be part of a movement of movements– some of which bear the name "Occupy," others which bear a different name, or no name at all. We find common ground in our shared rejection of capitalism and the racism, patriarchy, and other forms of oppression that are the foundations of this unjust and violent system.
In this spirit, we open the Occupy Oakland Liberate Everything Conference as a forum to come together as comrades and strengthen our collective knowledge and skills to strike back at the empire! This conference will be organized as a space for communication and intellectual exchange, where we will engage side by side, peer to peer, comrade to comrade, researchers together with boots on the ground experts, to speak to a diversity of opinions, experiences, and voices growing out of our shared struggle against the multiple and intersecting forms of violence and inequality that are perpetuated and protected by capitalism and the state.
The Occupy Oakland Conference Committee is organizing the program for this three day event, which will include panel discussions, presentations, and workshops on themes including, but not limited to: the criminalization of dissent, radical history, cooptation & the non-profit industrial complex, student movements worldwide, labor solidarity, diversity of tactics & nonviolence, organizing & the prison industrial complex, community organizing against state repression, decolonization, alternatives to capitalism, migration/immigration, and much more…
Follow us on Facebook
http://www.facebook.com/oolecon
Get Tickets Now
https://www.wepay.com/events/occupy-oakland-liberate-everything-conference-1
Donate to this Project
https://www.wepay.com/donations/occupy-oakland-liberate-everything-conference-donations
This Event on Facebook
http://www.facebook.com/events/275631849211113/
Planned Topics Include
===================================
Criminalization Pre-Crime and Activism
The Crisis of Capitalism this Time
Report Back on the West Coast Port Shut Down
Labor and Occupy Practicing Solidarity
Queer Theory Panel
Feminist Theory Panel
How Nonprofits Co-opt Social Movements
Diversity of Tactics & Nonviolence
Towards a Cooperative Future
Criminalization of Black Bodies
History of Occupations as Tactics
Class War, Not PR War
Prison Abolition & The Prison Industrial Complex
Bay Area Radical History
Zapatistas in the Bay
To coordinate a speaker or panel please email us at events@occupyoakland.org.
35941