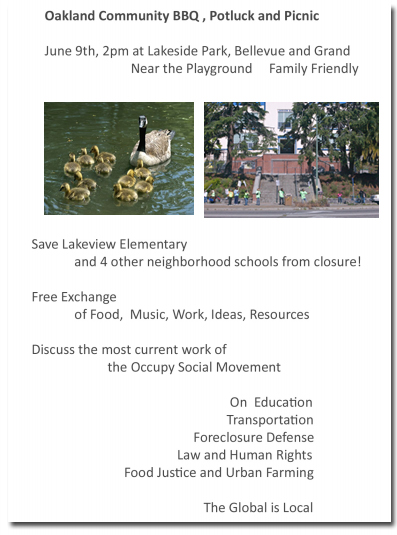 Mayday has come and gone… Capitalism is still here.  Now what?
While Occupy Oakland has many great projects in the works, our energies are so dispersed we often don't get the chance to come together face to face and strategize for the future.
This is why the BBQ assembly is planning a picnic this Saturday June 9th at 2PM at Lake Merrit to discuss our vision and plan for the future.
From the the AC transit campaign to school closure defense to vengeance for the victims of killer cops, let's put our heads together and see how we can reunite our struggles..
From BBQ's to Barricades,
The BBQ Assembly
Bellevue and Grand at the lake click here for directions-.
.
33117