We need help preparing for our 1 year anniversary party this coming Wednesday (Oct. 10) starting at 5 PM at Snow Park.
Get the word out!  Contact your friends, phone them, email, tweet, Faceplant, whatever… Download the flyer here and print 'em out.  People are going to be distributing all over the place this weekend, the Girl Gang's Vigilante March  & the Oakland Art Mumur tonight, at the SF 'Fuck Columbus' Anti-Colonialist March Saturday, at the Hoodies & Hijab march against the war in Afghanistan Monday,  at the Hardly Strictly Bluegrass Festival over the weekend, and wherever good revolutionaries gather. Hand 'em out, pin 'em or paste 'em.
Bring a dish to share Wednesday.
Although we have feelers out searching and we already have some of this, we could always use more:
1. Generator
2. Sound System
3. Commercial Projector &/or screen
4. Tables
5. Picnic Blankets
6. Outdoor Lighting
7. Compostable Cups, Plates, etc.
8. Water
9. Sparklers
10. Trash Bags
Bring it Wednesday or at our last organizing meeting Monday at Snow Park at 6 PM, or contact us.  You can email me at TlazolteotlAkbar AT Gmail dotcom & I'll pick stuff up and inform the list.
MUSICIANS! Do you know anyone who would like to play? If nothing else, put a few tunes on a mp3 player to share with your comrades. "If I can't dance…."
We are going to get together Monday at Snow Park at 6PM to finalize details and try to set up whatever AV equipment we manage to rustle up.  Also, folks are going to get together Tuesday evening at a private home to put together some creative projects. Email me or show up Monday for directions.  Among the ideas:
A. 'Pigyata' (Not a Quañata?)
B. Quan Games
C. Giant Cake
D. Little floating Tents? (I can fish them out of the lake with my canoe, I'm not entirely useless).
Take it easy, but take it.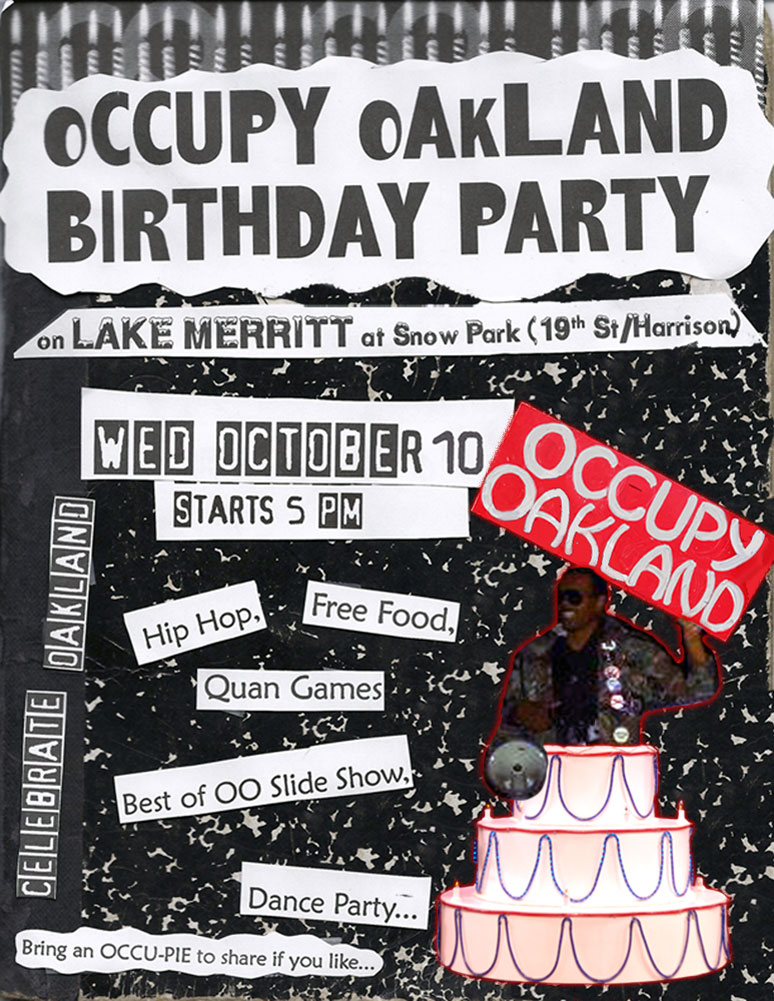 41647