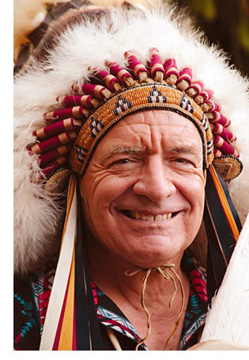 Greetings Brothers and Sisters of Occupy,
Occupy Vancouver, Canada, is hosting a solidarity anniversary event for Occupy Wall Street.  This will be held Pacific Standard time 4pm, Saturday, September 15th.
Our KEYNOTE speaker will be my brother,  internationally renowned and award winning humanitarian, First Nations (Native Indian) Chief Phil Lane Jr. of the Ihanktonwan Dakota and Chickasaw Nations
Chief Phil will speak to us about how a principle-centered approach creates sustainable, harmonious and unified movements for creating global transformation. THIS EVENT WILL BE LIVESTREAMED.
At this juncture in time many Occupy groups will either 'grow or go'.  Chief Phil recognizes the great importance of Occupy and Vancouver's Environmental Justice Group works with the 16 guiding principles of Chief Lane's Four Worlds International Institute 
http://www.fwii.net/forum/topics/the-fourth-way-guiding
.
Occupy Vancouver Environmental justice also works with a foundation document that includes a vision statement, mission statement and decision making matrix based on the 16 principles.  This gives us  something to refer to and guide us so we are not answering to our egos.  This is what we are asking  of governments and corporations.
Here's a time zone convertor for those wanting to know when it will happen in their country:
While we work with the consensus model, Chief Phil brings the ways of indigenous circle to light and you can find many documents on this at the Four World International Institute's web site.
Many, many thanks for allowing me to post this.  Or, in my language (Plains Cree First Nation),
Tansi.
Wendy Jones
aka Mummy Wummy
40097