A little note in support for the Teachers (and Classified staff) at Novato Unified School District.
On Tuesday February 28, 2012, while driving through downtown Novato, I saw a group of Novato Unified School District (NUSD) teachers who were protesting outside their district's main office.  That made me happy so I stopped and took some photos.
Some of the teachers were telling me that they were there because they deserve to have a fair salary increase for the work they do.  I was also told that the School District has a big surplus, but it is being used to pay administrators big salaries, for example one said, "Our Superintendent makes $195,000; It is more of what the Governor of California makes!"
Another teacher said that the classified staff union had agreed for a one percent salary increase offered by the District; but because the way the voting system was set up, it made it difficult to all members to come to the voting location. The one percent increase for the Classified staff, the teacher said, infuriated members of her school staff members, and in general it was insult to all of them.
Some people are afraid to protest, but also there are others that are awake and are demanding dignity and fair working conditions.  So… Teachers from Novato Unified School District you are also the 99%, but the special ones, the ones that stand for fair salaries, while educate and prepare our future though students of today, and citizens of tomorrow.
for Dignity and Fair Salaries!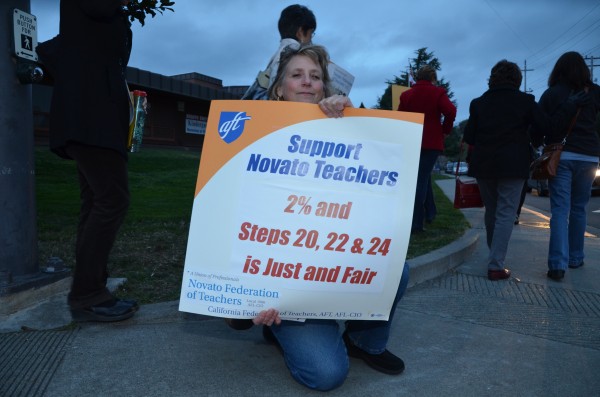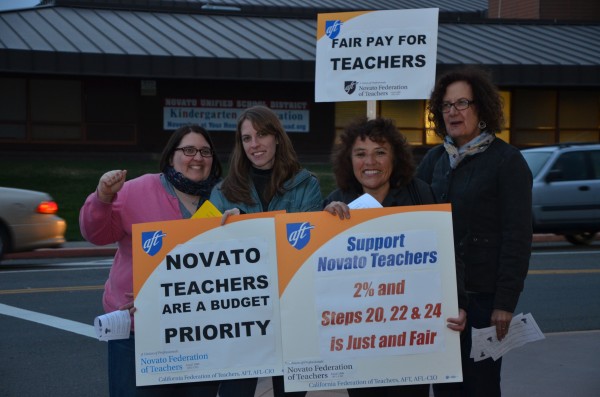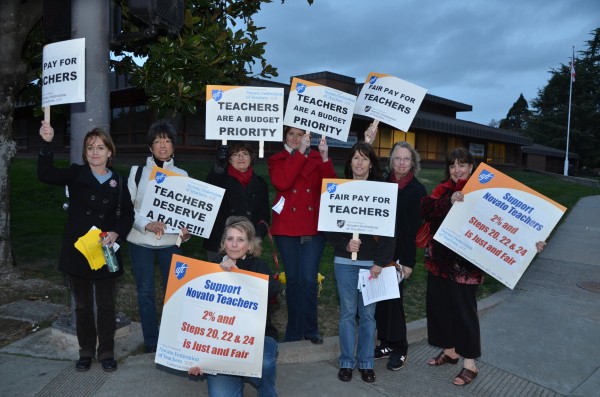 22275