Interview with Jean Quan on Possible Recall, the Occupy Movement and the Oakland Economy
November 28, 2011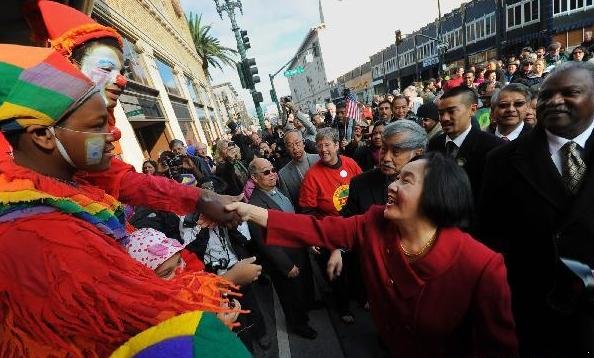 KQED reporter Krissy Clark: Are you negotiating with Occupy protestors now?
Mayor Jean Quan: I wish that I could negotiate with so called Occupy Oakland. I mean we're one of the few cities where, I think because the anarchist element was in general assembly, that they refused to meet with the city.
I think the movement is still learning and growing. I've been very supportive, some of my old SEIU friends are going to Washington and that's where I think they need to be.
I think we should be encouraging people to go to Washington and camp out in the mall because of the jobs bill. I think that's where the target would be better aimed.
Mayors of big cities like ours are just having a hard time doing the balance because of the economic impact. For Oakland it was also just the drain on the services. The day we had the big demonstration we had to pull police out ofthe neighborhoods. That day the shootings were the highest of all year.
People have to be more thoughtful about their strategies. I don't think they intended to hurt the economy but they have. I don't think they intended to draw services away from communities that need them, but they did.
EXERPTED FROM: http://blogs.kqed.org/newsfix/2011/11/28/interview-with-jean-quan-on-possible-recall-the-occupy-movement-and-the-oakland-economy/
8087