All the hard work.  All the positive goodwill generated by yesterday's peaceful action.
All effectively erased from the public discussion due to the action of a handful of people lighting fires and vandalizing.  WTF!  This plays into the hands of the right wing fringe.
I dont know what can be done since we are an inclusive movement.  But, at minimum, GA must vote to issue a statement disavowing the violence.
No disrespect to our Anarchist friends, but we need to continue to build our base across the world, not let the movement be held hostage by people who believe that violence  is acceptable.
Maybe I am naive.  The trouble makers probably won't restrain themselves or care about a consensus reached at GA.  And I dont know how you even can implement a policy such as "don't bail/give legal support to the violent and the vandals who do get arrested".
But I can tell you, that the image of OO is no longer Scott Olsen… it is the guy in a mask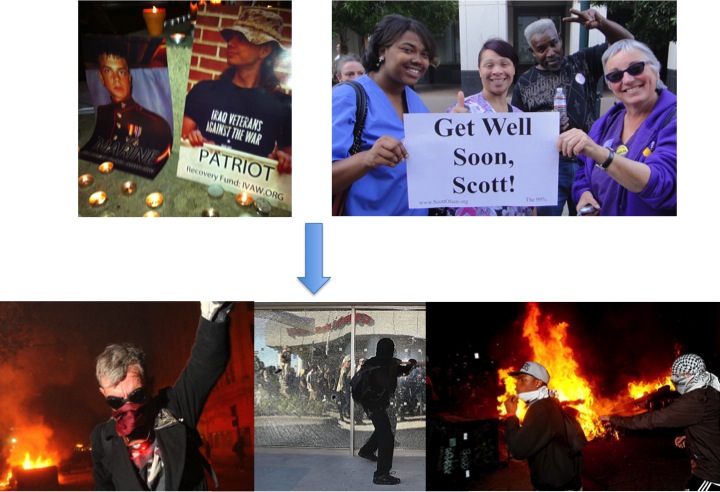 3622