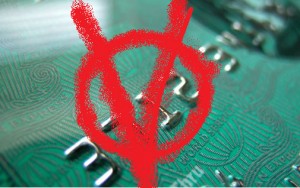 Balance Transfer Day Manifesto
Today we are a witness to the greatest unfairness in human history. We are the blue color worker, the farmer, the store clerk, the office clerk, the intern, we are the everyday people that turn the wheels of this U.S. economy, and we are all slaves of High Interest Debt to the Credit Card Companies. Our greatest weakness is lack of knowledge to fight the system. Well say, No More! December 1st will be our Balance Transfer Day.
Brothers and Sisters, we call on you to join us on December 1st, 2011 in the Balance Transfer Day. On that glorious day, we will all unite in taking our Debt, elsewhere.
December 1st, 2011 we, as a nation, will all apply for a Balance Transfer of our debt to a credit card with zero interest rate. This will be our bail out. Let's show the banks we are not going to stand high interest rates on Debt!
How to balance transfer? Just Google Balance Transfer Day
Balance Transfer Day is a peaceful form of protest against high interest rates! People Unite Against Debt!
4068