When:
February 27, 2014 @ 4:30 am – 5:45 am
2014-02-27T04:30:00+00:00
2014-02-27T05:45:00+00:00
Where:
The Sudoroom
2141 Broadway
Oakland, CA 94607
USA

NOTE: We are meeting at 8:30 tonight so we can attend the first public meeting on the DAC "privacy" policy.
http://oaklandwiki.org/Public_Meeting_on_DAC_Privacy_Policy

Join Oakland Privacy Working Group to organize against the Domain Awareness Center (DAC), Oakland's citywide networked mass surveillance hub.
We aim to have 2 monthly meetings, every 2nd and 4th Wednesday at 6:30 at the SUDOROOM.  Stop by and learn how you can help guard Oakland's right not to be spied on by the government & if you are interested in joining the Oakland Privacy Working Group email listserv, send an email to: oaklandprivacyworkinggroup-subscribe@lists.riseup.net
The entrance to the sudoroom is on 22nd Street, ring the buzzer and come up the stairs or take the elevator.
For more information on the DAC check out the DAC FAQ, the Oakland Wiki Domain Awareness Page and the Oakland Privacy WordPress.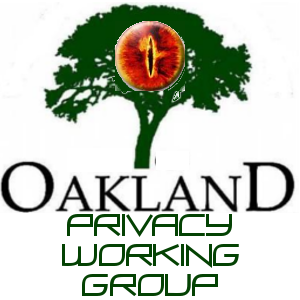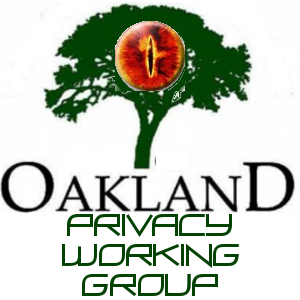 54968