Calendar
9896
Mar
10
Sun
International Women's Day March! in SF

@ Broadway & Columbus Avenue
Mar 10 @ 1:59 am – 5:59 am
International Women's Day March Against the Sites of the Oppression of Women
Saturday, March 9
6-9PM, Meet at Broadway & Columbus in SF

From the expanding porn industry to the escalating attacks on abortion rights… In a world like this, there is no "neutral." If you are not fighting the oppression of women, you are saying it's okay!
This International Women's Day, 2013, join Stop Patriarchy! Bay Area in the streets to say:
We refuse to accept a world which enslaves and degrades half of humanity  simply  because they are born female. We are done turning our heads and making excuses. We are done swallowing the daily insults and abuses. We are  done blaming ourselves and/or each other. We are done choking on our rage. We dare to confront this war on women head-on, without fear and without compromise.
We will start LOUDLY and BOLDLY at Broadway and Columbus in North Beach, where women are commodified, sold, and used at the strip clubs, porn stores and on the street.  Then we will MARCH through San Francisco, take back the night in the name of women everywhere, and CALL OUT the institutions of patriarchy, in all forms – no matter how normalized they have become.
Only  through mass, ferocious, political struggle can we begin turn the tide, and we won't stop until we create a world where women can walk the earth free of fear of rape or violence from men, a world where women participate fully  and equally in every realm together with men, a world where being born female is no longer condemnation to a life of abuse and shame.
For International Women's Day 2013, through our mass public actions around the country – joining with women and men around the world – we will make it known:  there is a new movement taking hold, a movement you have to join, a movement that will not stop until all the chains that bind women have been shattered forever.
RISE UP with the WOMEN OF THE WORLD!
47642
May
29
Fri
Free Puerto Rican Political Prisoner Oscar López Rivera
May 29 @ 5:00 pm – 7:00 pm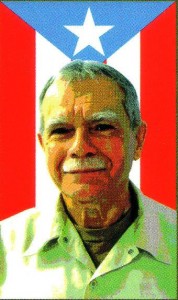 Support the struggle for the self-determination and independence of the Puerto Rican people
 .
Join us
in calling for the release of

OSCAR LOPEZ RIVERA


Friday, May 29, 2015
Market & Powell St., SF
5:00 P.M. until 7:00 P.M.

The San Francisco Support Committee for the unconditional release of Puerto Rican political prisoner Oscar López Rivera, calls all political, civic, religious, labor unions and the community in general to join us to demand his freedom.

Oscar López Rivera has spent thirty four years of his life imprisoned due to his unbending commitment for the independence and self-determination of our Puerto Rican nation.

Petitions from all over the globe supporting his unconditional release have been sent to the President of the United States from Nobel Prize Laureates such as Arch Bishop Desmond Tutu from South Africa, and Carlos Esquivel from Argentina to name a few.

The current Governor of Puerto Rico, Alejandro Garcia Padilla, as well as countless Puerto Rican artists and celebrities, and U.S. Congressional representatives, such as Luis Gutiérrez, José Serrano and Nydia Velázquez, have also made their voices heard in support of his immediate and unconditional release.

Add your voice!

For more info,

please call (510) 290-2312, or (510) 823-8262
 .
Partial list of endorsers:
Jack Heyman, Chairman Transport Workers Solidarity Committee*
Steve Zeltzer, United Public Workers for Action*
Howard Keylor, ILWU Local 10* (Retired Member)
ANSWER Coalition
Freedom Socialist Party
Radical Women
.
* For identification purposes only
58874