Calendar
9896
May
5
Sat
Brooms Collective — Mission District Clean Up, 11:30 AM

@ Mission District
May 5 @ 6:30 pm – 8:30 pm
In response to the May 1st vandalism of small businesses and private property in this largely working class neighborhood, we at the Brooms Collective are planning on gathering at the 16th Street Mission BART Station at 11:30 on Saturday morning to participate in a neighborhood clean-up and outreach action. Many people seem to believe that these deplorable actions were attributable to supporters of the Occupy Movement, and even Occupy Oakland in particular. Many of us in the Brooms Collective found this truly senseless destruction wholly out of step with our beliefs, political, social or otherwise, and we believe that many others feel the same way. An action such as this is the only way that we could even hope to repair the damage that was done in the name of a movement that many of us believe would never have condoned it in the first place.
30449
May
29
Fri
Free Puerto Rican Political Prisoner Oscar López Rivera
May 29 @ 5:00 pm – 7:00 pm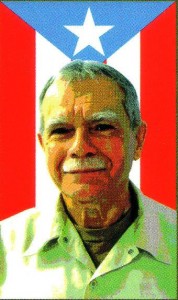 Support the struggle for the self-determination and independence of the Puerto Rican people
 .
Join us
in calling for the release of

OSCAR LOPEZ RIVERA


Friday, May 29, 2015
Market & Powell St., SF
5:00 P.M. until 7:00 P.M.

The San Francisco Support Committee for the unconditional release of Puerto Rican political prisoner Oscar López Rivera, calls all political, civic, religious, labor unions and the community in general to join us to demand his freedom.

Oscar López Rivera has spent thirty four years of his life imprisoned due to his unbending commitment for the independence and self-determination of our Puerto Rican nation.

Petitions from all over the globe supporting his unconditional release have been sent to the President of the United States from Nobel Prize Laureates such as Arch Bishop Desmond Tutu from South Africa, and Carlos Esquivel from Argentina to name a few.

The current Governor of Puerto Rico, Alejandro Garcia Padilla, as well as countless Puerto Rican artists and celebrities, and U.S. Congressional representatives, such as Luis Gutiérrez, José Serrano and Nydia Velázquez, have also made their voices heard in support of his immediate and unconditional release.

Add your voice!

For more info,

please call (510) 290-2312, or (510) 823-8262
 .
Partial list of endorsers:
Jack Heyman, Chairman Transport Workers Solidarity Committee*
Steve Zeltzer, United Public Workers for Action*
Howard Keylor, ILWU Local 10* (Retired Member)
ANSWER Coalition
Freedom Socialist Party
Radical Women
.
* For identification purposes only
58874