Calendar
9896
Mar
8
Thu
Occupy Oakland Focus Group for Young Organizers (18-30 years)

@ The Holdout
Mar 8 @ 3:00 pm – Mar 8 @ 4:30 pm
May
5
Sat
Brooms Collective — Mission District Clean Up, 11:30 AM

@ Mission District
May 5 @ 6:30 pm – 8:30 pm
In response to the May 1st vandalism of small businesses and private property in this largely working class neighborhood, we at the Brooms Collective are planning on gathering at the 16th Street Mission BART Station at 11:30 on Saturday morning to participate in a neighborhood clean-up and outreach action. Many people seem to believe that these deplorable actions were attributable to supporters of the Occupy Movement, and even Occupy Oakland in particular. Many of us in the Brooms Collective found this truly senseless destruction wholly out of step with our beliefs, political, social or otherwise, and we believe that many others feel the same way. An action such as this is the only way that we could even hope to repair the damage that was done in the name of a movement that many of us believe would never have condoned it in the first place.
30449
Feb
21
Sat
Antonio Guzman Lopez 1yr Anniversary

@ Raymond Bernal Park, San Jose, CA
Feb 21 @ 10:00 pm – Feb 22 @ 1:00 am
Google Maps directions, click on map: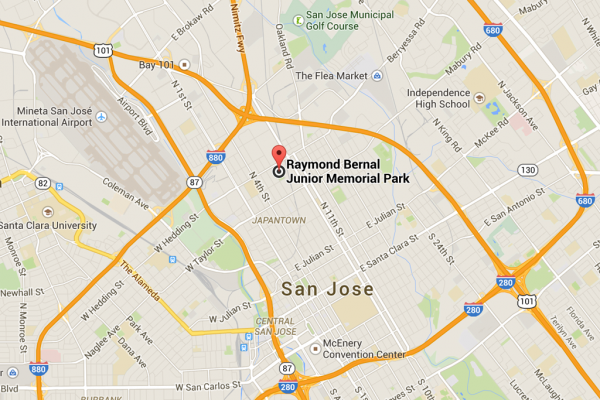 PRIMER ANIVERSARIO DE…
ANTONIO GUZMAN LOPEZ
VEN Y COMPARTE CON NOSOTROS….
SABADO – FEBRERO 21, 2015
RAYMOND BERNAL PARK EN SAN JOSE
SOBRE LA 7TH Y HEDDING STREET.
2PM – 5PM
COMIDA, PINTADA DE ROSTROS, ARTESANIAS, Y VENTA DE CAMISETAS
TENEMOS UNA PRESENTACION ESPECIAL PARA JOSIAH Y ANGELIQUE
COMPARTA ACERCA DE COMO FUE ANTONIO Y ESCUCHE DE OTRAS FAMILIAS , EL IMPACTO DE NO TENER JUSTICIA EN NUESTAS COMUNIDADES.
TAMBIEN PONDREMOS AL DIA ACERCA DE JUSTICIA PARA JOSIAH
LEVANTANDO CONCIENSA PARA PROTEGER NUESTROS NIÑOS Y JOVENES!
UNIENDO FAMILIAS PARA QUE NUESTRAS VOCES SEAN ESCUCHADAS!
SI QUIERES AYUDAR O DONAR, POR FAVOR VISITANOS EN: WWW.FACEBOOK.COM/JUSTICE4JOSIAH
58103