Oakland Privacy is thrilled to announce that thanks to the generosity of the Rose Foundation for Communities and the Environment and the fiscal sponsorship of the Omni Commons, OP will be hosting paid part-time fellowships in 2021-2022 and again in 2022-2023.
Fellows will be working on a variety of special projects, including functional global privacy controls, public records and rapid response structures.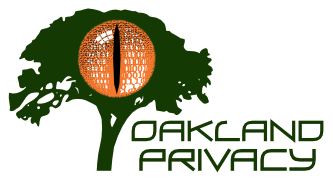 These fellowships will be significant opportunities for grad students (or people with a similar-level background) interested in operationalizing privacy rights work on the ground and getting their feet wet in the mechanics of implementing policies often talked about in the classroom. Fellowship opportunities often focus on traditional legislative advocacy, think tank or legal work, and while these are all important sectors of privacy rights work, opportunities to learn and participate in grassroots privacy advocacy work on the ground are much rarer.
Oakland Privacy is excited about sharing our hard earned knowledge based on trial and error operational work, and about increasing our capacity going forward.
69294