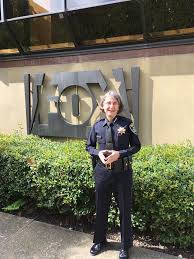 Thursday Oakland's civilian Police Commission unanimously recommended that Police Chief Anne Kirkpatrick be terminated and Mayor Libby Schaaf approved. (https://www.sfchronicle.com/bayarea/article/Oakland-Police-Commission-considers-firing-Police-15072601.php)
This may be the first time in the United States that a Police Commission with the power to do so has fired a Police Chief.
Voter-passed 2016 Measure LL allows 5 members of the volunteer police oversight commission to dismiss the police chief. (Because the Chief was fired 'without cause', according the the City Charter, the Mayor's consent was necessary; with cause, five Commissioners, with or without the Mayor's consent, can remove the Chief.).
Kirkpatrick had been police chief for 3 years, being hired in 2017 in the wake of a scandal where dozens of cops were accused of having sexual relations with an under-aged prostitute. Since Kirkpatrick is being discharged "without good cause" she is entitled to a severance package valued at close to $300,000.
Mayor Schaaf said that it was her duty as mayor to recognize the role and authority of the Police Commission and also recognize when the trust between the commission and the police chief has become irrevocably broken.
In one notable kerfuffle, Kirpatrick clashed with the Chair of the Oakland Privacy Commission, Brian Hofer, who filed a formal complaint accusing her of lying. (https://www.eastbayexpress.com/SevenDays/archives/2017/11/06/complaint-filed-against-oakland-police-chief-for-false-statements)
67764