This message was sent to the Mayor of Berkeley, all City Councilmembers and the City Manager.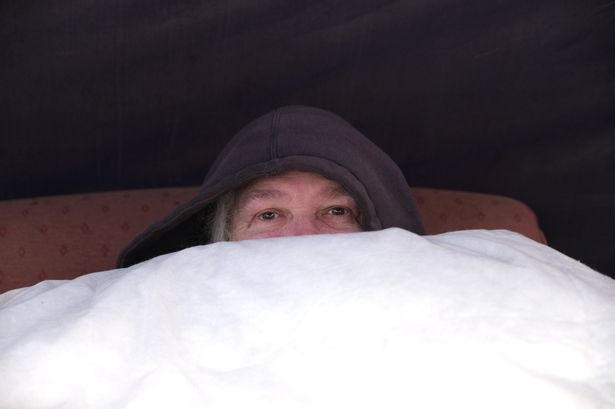 Please feel free to forward to others that might help.
*Consider The Homeless! does what little it can to help those livin**g on the streets to STAY ALIVE!
**It is a bottomless pit of need!
I challenge all officials of the city of Berkeley* (both elected and assigned)*to read this all the way through.. all the way! *I also ask that you acknowledge receipt of this email and show me the respect of replying.

*We pay, out of our own pockets, about $300 a week in order to serve a HOT HOMEMADE soup (stew) *EVERY *Thursday & Sunday night, to over 100 people a night. This is for *the ingredients ONLY!* It does not include the gasoline, insurance, registration, inspection, etc…. for the vehicle and the myriad of other expenses that come up!
In close to 5 years of doing this there has been *ONLY 2 nights we missed*. It takes SIX people working for between 2-6 hours, as volunteers, to get the van out every time we do a soup run! That is 12 people a week! 48 people a month! JUST FOR THE SOUP RUN!!!!
We also fill the van with SURVIVAL SUPPLIES! Blankets, socks, pants, jackets, etc etc etc etc…

And for what? So their belongings can be confiscated by CalTrans?  So BPD can harass the to have their tent down and all property in a 3X3 foot footprint? Even though they are NOT BLOCKING ANYONE'S RIGHT OF WAY! They get cited if they do not comply and are forced to be sitting UNSHELTERED in the elements until 10PM when they are allowed to put their tents back up.
People are disabled, mentally challenged, medically in need of care and NO ONE HELPS! PEOPLE WILL DIE!!!
How can we call this a Sanctuary City?
A sanctuary for WHO? Housed ONLY???
What about the POOR???
IT IS WINTER NOW!!! COLD!
I bet all of you have the heat on in your comfortable houses… I don't. I cannot afford to pay PG&E. I am disabled and busy as hell in spite of that trying to help those in a far worse condition than mine!
Consider The Homeless! does what little it can to KEEP PEOPLE ALIVE!
Cancel that study on How to solve the problem of "Homelessness"
STOP wasting funds the City of Berkley has on enforcing CRUEL and potentially ILLEGAL laws on persecuting the un-housed.
THE SIDEWALK ORDINANCE IS TORTURE!
STOP FOCUSING ON (allegedly) TRYING TO SOLVE THE PROBLEM OF HOMELESSNESS! We all know what the real agenda is.
It is not getting rid of Homelessness, but rather, it is getting rid of the Homeless!
WE (at Consider The Homeless!) CANNOT SUPPLY ALL OF OUR NEIGHBORS ON THE STREETS WITH A HOT MEAL 2's A WEEK AND SUPPLY ALL OF THEM WITH WARM JACKETS, TENTS & BLANKETS!

40 pads on the floor of OLD City Hall WILL NOT protect even 4% of the UN-Sheltered on our streets when the rains start… and how inhumane is it to just make them leave at 7am with no place to go????
Stop looking at Homelessness as a PROBLEM but shift your paradigm to see it for what it is…A HUMAN CRISIS!

I will never forget when Jesse Arreguin said, and I quote: "(the sidewalk ordinance..) is NOT about people, but about property" I still have a copy of the video from that meeting if you need me to show you.

IT IS ABOUT PEOPLE! It is about abuse and targets the unhoused… It is a waste of $$ and resources to enforce it.
I have sat here writing this while both crying and feeling my blood pressure rise.
*IF THIS TOUCHED YOU AT ALL*, please send a check, made out to Consider The Homeless, to PO Box #2771, Berkeley.
I am even willing to write a receipt for tax purposes for those of you with incomes high enough ti use the deduction. If you write BLANKETS in the space at bottom, I can assure you that that is what it will be used for. If you trust me enough to use it where it is most needed, than I will use my discretion to decide.
Or donate online here.

**IT IS COLD OUTSIDE!*
YES, I am angry, I am sure you can see that.
Namaste
Signature
*Barbara Brust – Founder, Director, Consider The Homeless!*
*Email:* Barbara@ConsiderTheHomeless.org <mailto:Barbara@ConsiderTheHomeless.org>
*Phone:* 510.560.4CTH (4284)
*Cell:* 510.717.0181
www.ConsiderTheHomeless.org <http://www.ConsiderTheHomeless.org>
67330