Via the Oakland Privacy website: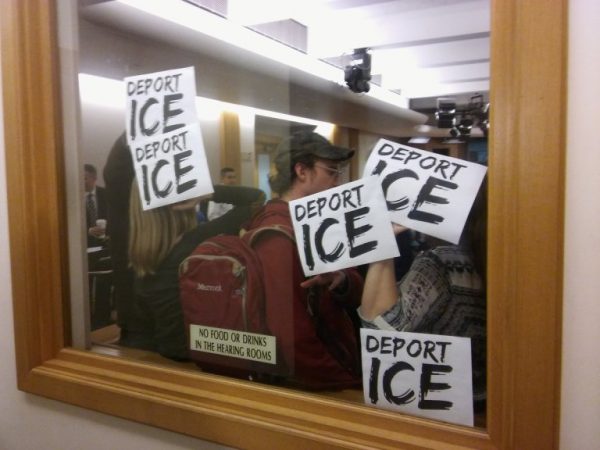 Oakland's Public Safety Committee voted unanimously on January 9th to end all cooperation between the Oakland Police Department and Homeland Security Investigations/ICE; six months after cancelling a memorandum of understanding and five months after OPD assisted in a West Oakland immigration raid. Oakland's Privacy Advisory Commission led an investigation into the raid that uncovered what really happened after IndyBay and this website asked some questions, an internal affairs complaint was filed and then city residents besieged the City Council in repeated charged public hearings on November 14 and November 28 to sever all ties to ICE. Council Member Kaplan summarized the resolution she co-sponsored as "we don't even get ICE a cup of coffee".
The hearing room was overflowing as Chairperson Brooks moved the item to the beginning of the agenda. The matter is scheduled to come before the full council on January 16th, where it is expected to pass.
The #DeportICE campaign was conceived of and promoted by Oakland Privacy, and you can follow it on twitter here.
64136