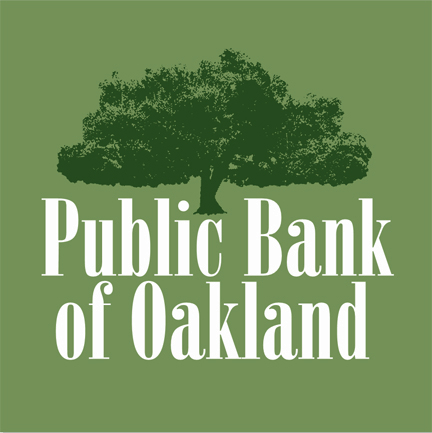 Thanks to the unceasing efforts of the Friends of the Public Bank of Oakland (FBPO), after almost a year of dithering by the Oakland City Council money was finally allocated to do a feasibility study for a public bank to serve Oakland and other cities in the region!
The history of the idea for a Public Bank of Oakland goes back at least to early 2013, brought to the newly formed Strike Debt Bay Area (SDBA) advocacy group and soon taken up as one of their causes. (Strike Debt Bay Area was a spinoff from Occupy Oakland and took inspiration from Strike Debt in New York City, itself a spinoff from Occupy Wall Street).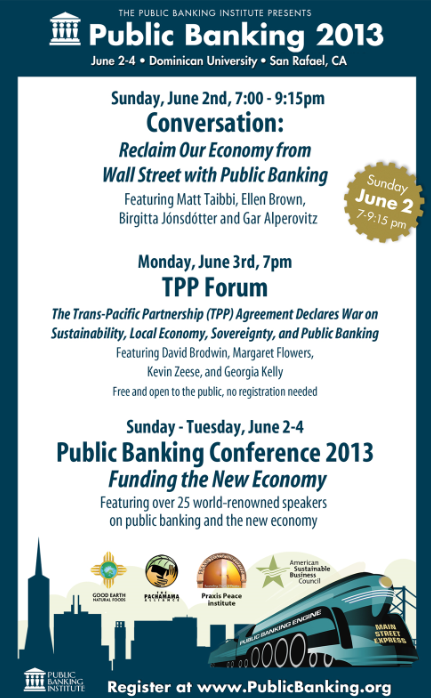 Advocates for public banking nationwide held a public banking convention in the late Spring of 2013 in Marin County; with that the idea for a local public bank in Oakland gained more traction within SDBA and elsewhere.
In February of 2014 one of the major candidates for Mayor of Oakland, lawyer Dan Siegel, introduced a "Public Bank of Oakland" as one of his most visible policy planks. A few other candidates ultimately endorsed the idea in principle, including Rebecca Kaplan, Oakland's at-large representative on its City Council. In addition, Ellen Brown, a national public banking advocate, ran for California Treasurer as the Green Party candidate on a platform that emphasized a state public bank.
Siegel didn't win the Mayor's race, nor did Kaplan. Brown also lost her election, but garnered more votes for a statewide third-party candidate than ever before.
Nonetheless, efforts by SDBA to lobby the Oakland City Council continued through 2015 and into 2016, along with a push for a California Public Bank. SDBA had a serious talk with Betty Yee, the State Controller, about a statewide public bank, but ultimately it went nowhere.
In the summer 2016, with interest gathering both locally and nationwide, SDBA spun off a group that soon called itself the Friends of the Public Bank of Oakland. Rebecca Kaplan pledged her support for a local public bank in August of 2016 in a meeting with group members, and in October, with Councilpersons Kalb and Guillen, introduced a Council resolution to begin the process of formulating a feasibility study.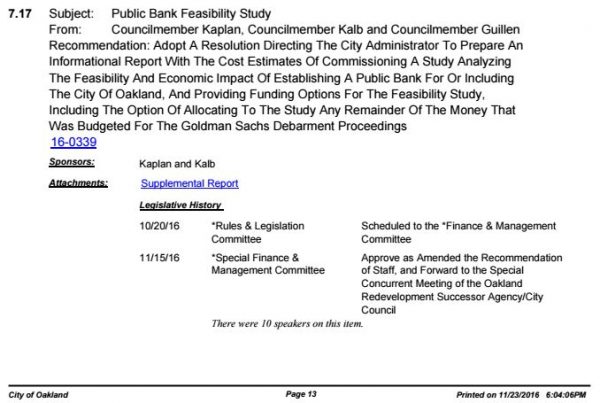 With the state's legalization of cannabis in the 2016 election, the issue of using a public bank to provide financial services for the industry – which is unable to obtain such services from commericial banks because of Federal law – emerged front and center, giving even more impetus to the effort (especially so as Oakland is already a hub for the medical cannabis industry and looks to play a similar role as weed becomes fully legalized and regulated in 2018).
A formal request for proposals to conduct a feasibility study was announced by the City Administration in January, 2017. In February, a forum on public banking organized by FPBO and sponsored by Councilpersons Kaplan, Kalb and Guillen was held, with attendance off the charts and people hanging by the rafters.
Later that month the City staff recommended that the Council accept a proposal for a feasibility study submitted by some of the foremost experts from around the country on the issue of public banking, but the issue of financing it was left unresolved.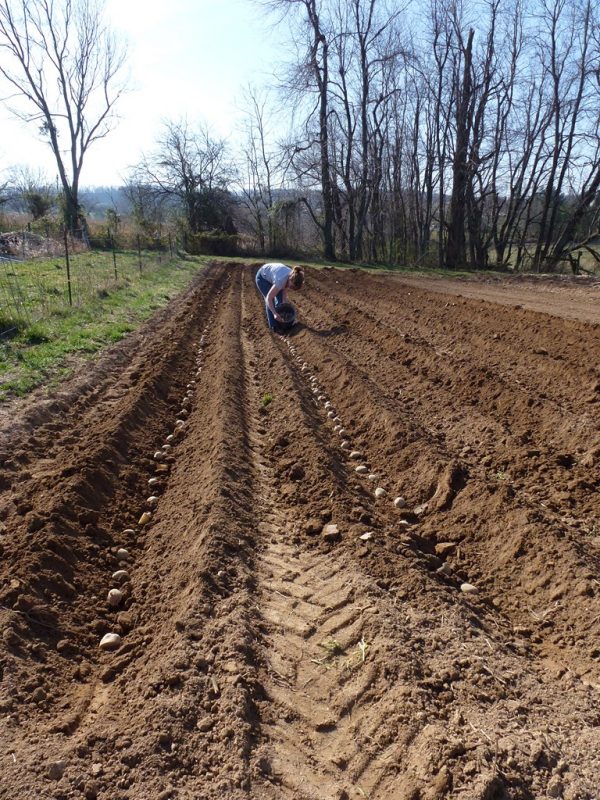 Roadblock after roadblock ensued, as various committee and full City Council meetings found new and increasingly byzantine ways to delay commissioning the study they had asked for. In June, 2017, the Council came up with yet a new demand that other entities fund a portion of the study.
Friends of the Public Bank of Oakland and Councilperson Kaplan rose to the challenge, gathering donations, signatures and ultimately, on September 12th, 2017, a pledge from the City of Berkeley for the $25,000, leading to Oakland's allocation of funding on September 19th.
It's been a long row to hoe, and this has been only the first row. If the feasibility study comes back with a favorable report, there will be many more such rows, likely even longer and imbued with even more byzantine calls for delay. Wall Street banks, after all, will be tenacious in there defense of the trillions of dollars of municipal funds that now reside within their vaultss, but which could be deposited in local public banks and used, not for private profit squirreled away in offshore tax havens, but for the public good.
C'est la guerre.
63678