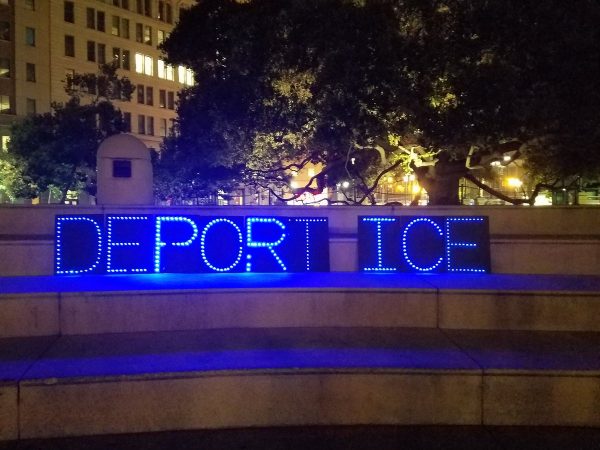 Tuesday, July 11th, the Oakland City Council's Public Safety Committee voted unanimously to sever Oakland's remaining relationships with ICE (Federal Immigration Enforcement).
This effort was catalyzed by Oakland Privacy and the Oakland Privacy Advisory Commission (which voted previously to recommend this action unanimously), and supported by Asian Americans Advancing Justice, the Council on American Islamic Relations Bay Area, and various other civil liberties organizations. It is an important step in ultimately sending an important message out to Oakland's residents and the world: everyone is welcome here (except Donald Trump).
The Public Safety Committee also voted to require that all agreements between OPD and other federal agencies be reviewed by the Oakland Privacy Advisory Commission before they are signed. Final approval of those so-called MOU's (Memorandums of Understanding) would still rest with the full city council.
The Oakland City Council is scheduled to vote on July 18th on both ICE and the review policy.
63369