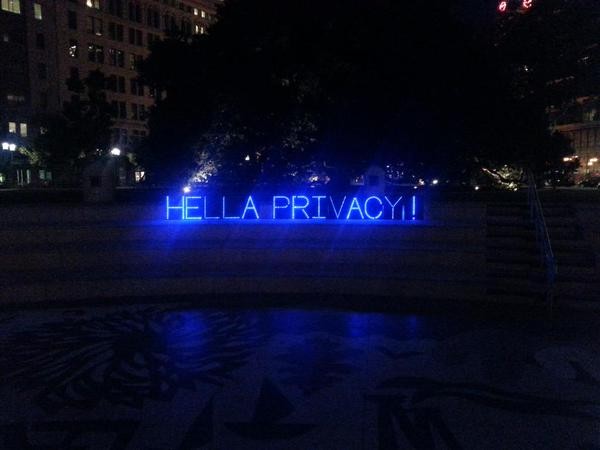 Oakland Privacy just published its newletter. Chock full of information on what OP is doing and why they're doing it.
Articles include:
Local Movements Demand Disclosure of Police Technologies – A Review.

Sacramento Update – Bills in the California Legislature OP wants passed (to help protect privacy) or wants killed (because they further the surveillance state).

Why I Joined OP or How I Spent My Summer For the Past 16 years.
Hella Privacy – The Local Surveillance Equipment Regulation Ordinance Oakland Privacy Wants to Have Passed in Oakland, Berkeley, Richmond, BART, Alameda County and elsewhere.
Urban Shield – OP's Efforts to Oppose Urban Shield, the militarized weapons and SWAT team training Sheriff Ahern puts in annually.
More Info – Links to lots more information.
63152