On Tuesday, January 5th, 2016 the Oakland City Council unanimously passed the first reading of an ordinance which will establish a Privacy Commission. The ordinance will become law after the second reading, which is scheduled to happen on January 19th.
The Commission's first task will be to draft and submit to the Council a Surveillance Equipment Ordinance which will deal generally with policies and procedures if and when new surveillance tech becomes available and City agencies, especially OPD, wish to acquire it.
The Commission will also have the responsibility to advise the Council on surveillance issues in general.
The Commission will be composed of nine members, six of whom must be Oakland residents. They are to be appointed by the Mayor, with suggestions taken from each City Council member. The ordinance recommends but does not require that some of the appointees have expert skills in areas such as civil liberties law and computer encryption.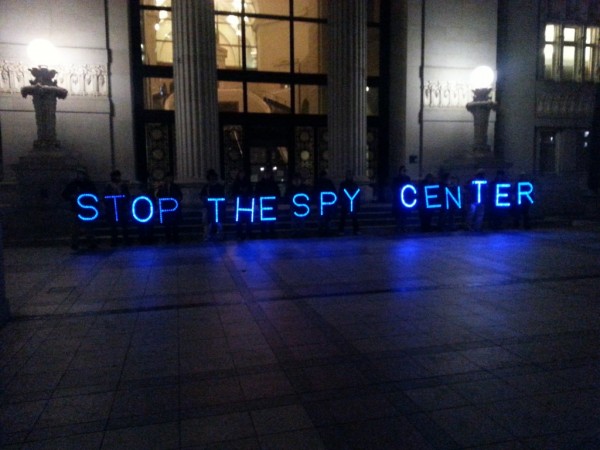 The Privacy Commission had its origins in the protests against the Domain Awareness Center. Those protests, organized in large part by the Oakland Privacy Working Group, led to a scaling back of the proposed Center from all of Oakland to the Port, and the establishment of an ad hoc committee to draft a privacy policy for the now-deflated DAC. The committee met numerous times in 2014, drafting the document, and it was ultimately approved by the City Council in March, 2015. At the time the DAC privacy policy was submitted to the Council for approval the ad hoc committee also made recommendations to establish a permanemt Privacy Commission and create a Surveillance Equipment Ordinance; these recommendations were ultimately accepted with the result being the afore-noted passage of the ordiance.
The Privacy Commission is the first, or at least one of the first, of its kind in the nation.
You can read the ordinance establishing the Commission here, by clicking on "View Supplemental Report."
60265