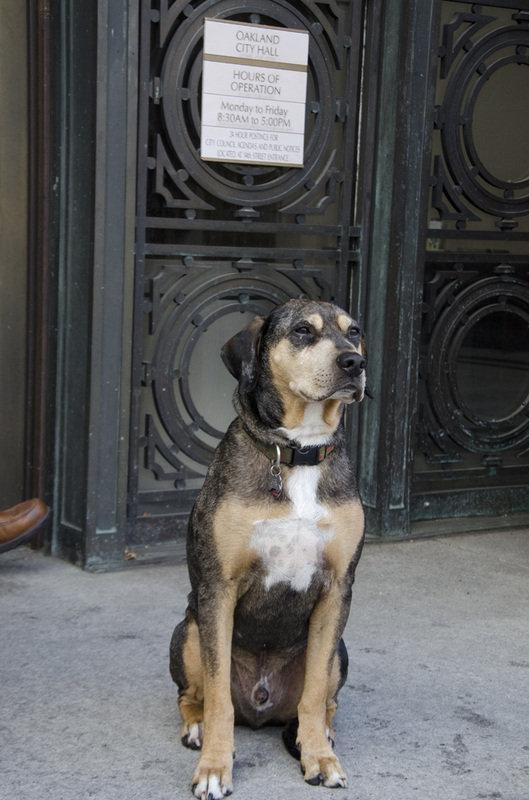 Einstein, the dog who would be Mayor, will officially announce his unofficial candidacy for Mayor on the steps of City Hall Thursday, October 2nd, at 10:00 AM.
Human-centric bias in election law does not allow Einstein to register as an official candidate, but that has never stopped a canine as dogged as Einstein before, and it won't stop him now.
With a more detailed platform and governing philosophy than most of the Mayoral candidates, why not vote for Einstein? Ranked choice voting allows you to vote for Einstein as your top choice, while listing humanoid second and third choices. The Alameda County Registrar (who, we admit, is human) has confirmed that votes for Einstein, unofficial as they are, will not void your ballot nor invalidate your 2nd and 3rd choices.
Please check out the event announcement, which includes a detailed discussion of Einstein's rationale for running and some of his platform. And plan to show up at City Hall for a once-in-a-dog's-live event.

He's a very good dog,
and he'll make a very good Mayor.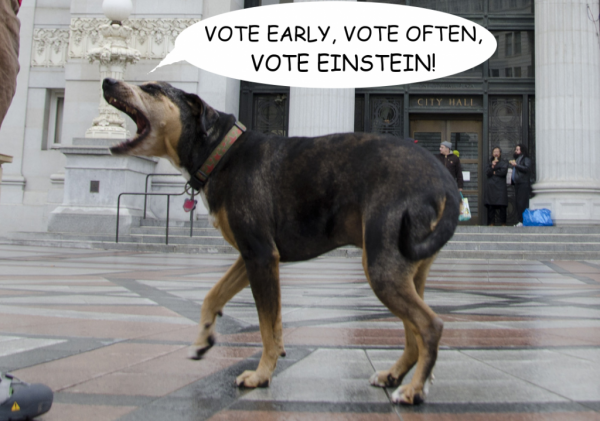 56802