The San Francisco Projection Department, an offshoot of Occupy San Francisco, lit up the State Capitol last night in support of the March for Democracy that has travelled on foot from Los Angeles and is arriving in Sacramento today (Sunday, June 22nd).
We are the San Francisco Projection Department and we Project and Serve the people of San Francisco and the San Francisco Bay Area to inform and educate folk on vital issues of importance regarding social inequality and environmental justice.
Check out more pictures from last night and other projections in and around San Francisco on their Facebook page.
Shining on the California Capitol: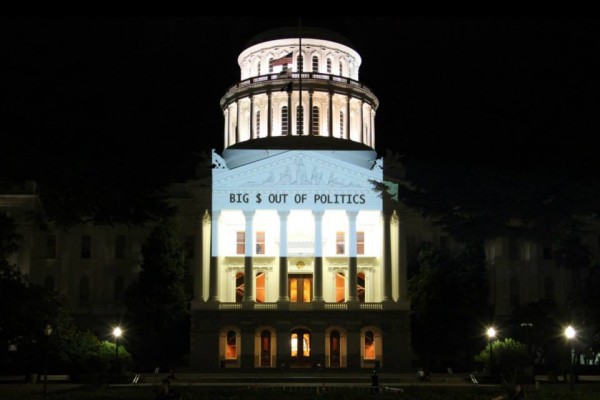 56037