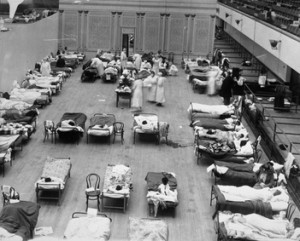 After years of neglect, one day of intense excitement January 28th, 2012, and now months of a quiet encampment by otherwise homeless (and harmless) people on its steps and lawn, Oakland's Kaiser Center has been targeted by Oakland's elite as yet another battle site in their war on those who have nothing to fight back with.
Noting the results of shooting and illegally arresting Occupiers – millions of dollars in lawsuit damages and millions more in attorney's fees and City Staff time – Mayor "this is economic violence" Quan has now decided to pick on an easier target – the homeless and the walking wounded.
As Darwin BondGraham reported yesterday
The city of Oakland ordered several dozen homeless residents to vacate their camp sites around the Henry J. Kaiser Convention Center today. A large crew of public works employees were ordered to dispose of tents, blankets, luggage, and other possessions. At least ten Oakland police officers were on scene also…

Gavin Ames is trying to figure out how to move his belongings before the city's workers throw them away.

"I used to be a cashier at a Chevron station. I was living paycheck to paycheck," said Ames. "Then this happened," he said, pointing to the cast on his leg and foot.

"I fell in a hole in the street on Jackson, right here, downtown Oakland, broke my leg."
Pastor Preston, an Occupy Oakland stalwart, was among those rousted and sent packing.
The Kaiser Center has remained vacant and totally unused since 2006. In an ironic historical twist, it seems that the center was used as an emergency hospital during the flu pandemic of 1918 (see picture). That Oakland now feels it necessary to evict a few dozen homeless from its grounds without providing them real homes – when homelessness is a pandemic across the United States – is a sad commentary.
Oakland is probably hoping these men and women find a home on the Albany Bulb.
54748