Occupy the Farm!  Liberate the Land!
THIS SATURDAY, MAY 11!
Meet at 12 Noon. Sharp.
Albany City Hall, 1000 San Pablo Ave.
Come prepared to farm and occupy!
Despite 15 years of fierce resistance from community groups the university still plans to pave over some of the best farmland in the urban East Bay.   Our call to action is spurred by the recent unveiling of UC's renewed development plan for the Gill Tract Farm.  You may recall that Whole Foods pulled out after our actions last year, but the UC has made new plans with a smaller corporate grocery store called Sprouts.  The new development will have the same footprint as the old ones, with a large parking lot that would blanket most of the south side of the farm.
Occupy the Farm envisions a future in which East Bay communities make use of all available land – occupying it when necessary – to create sustainable alternatives and meet local needs in the face of economic and environmental crisis.  For the past year we have been fighting hard for the Gill Tract, which is one of the last large plots of fertile agricultural soil left in the East Bay, and holds great potential for helping shift our communities towards self-sufficiency through urban agriculture.
Support this action:
More information: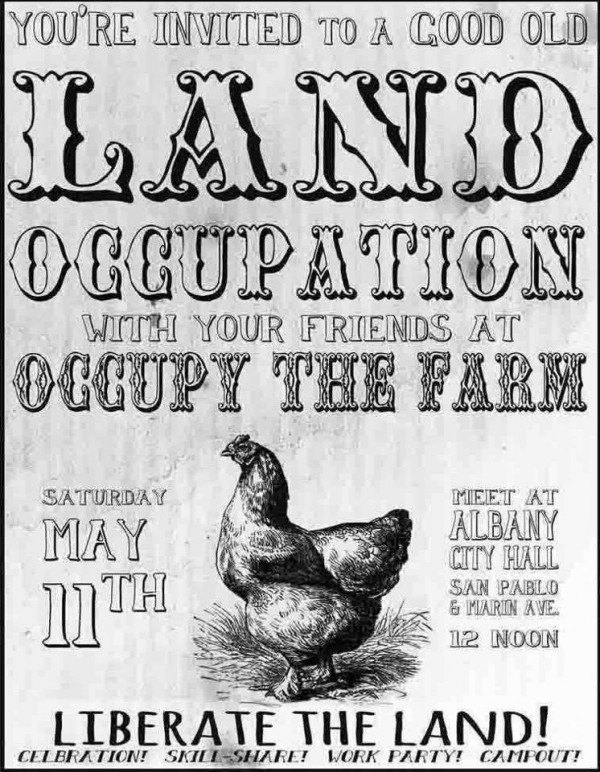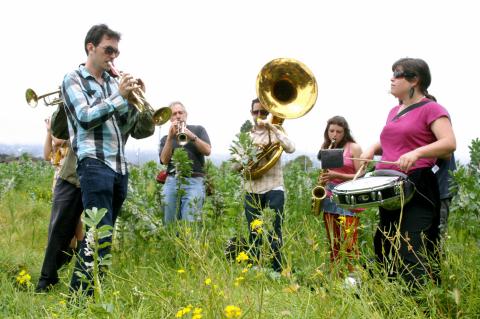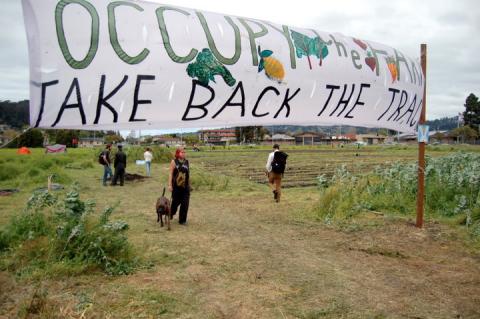 49240