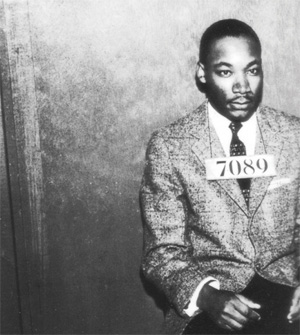 Please join us for a 2-day Training in Kingian Nonviolence on April 21st & 22nd, 10 AM – 6 PM, in Berkeley. The fee is self-determined. To register, please email us at: zannevents@gmail.com.
The History of Kingian Nonviolence
On April 3, 1968, Dr. King was in Memphis, Tennessee, where he gave the renowned "I've Been to the Mountaintop" speech to a packed audience. After returning to his room at the Lorraine Motel, he was talking with several of his closest advisers when he had a revelation.
He said that the next step that their movement had to take was to "institutionalize and internationalize nonviolence."
One of the people in the room that night was Dr. Bernard Lafayette Jr., president of the Positive Peace Warrior Network. Dr. King and Dr. Lafayette were never able to finish that conversation, as Dr. King would be shot and assassinated outside that very motel the next morning.
Dr. Lafayette took those words, to "institutionalize and internationalize nonviolence," as Dr. King's final marching orders.  Working with Dr. David Jehnsen, another King ally, they created the Kingian Nonviolence Curriculum as a way to institutionalize the teachings of Dr. King and develop a strategy for the Civil Rights Movement. This philosophy is often considered to be the closest living legacy to Dr. King's work.
Since writing this curriculum, Dr. Lafayette and his allies have taken this training all over the world. This philosophy has found a home in schools, prisons, police departments, governments, and community groups throughout the United States and in Colombia, Israel, Nigeria, India, Nepal, and many other countries.
Kingian Nonviolence Defined
Kingian Nonviolence is a philosophy and methodology that provides the knowledge, skills, and motivation necessary for people to pursue peaceful strategies for solving personal and community problems. This approach is critical if the epidemic of violence is to be eradicated. Often mistaken for being simply the absence or opposite of violence, nonviolence is rather a systematic framework of both conceptual principles and pragmatic strategies to reduce violence and promote positive peace at the personal, community, national, and global levels.
In recent history, nonviolence has come to be recognized as a significant alternative for students, communities, and whole societies to effectively deal with the conditions they face locally, nationally, and internationally. During the 20th century, the successful social movements of Gandhi in India and Martin Luther King in the United States have led to the public's realization of completely new dimensions of nonviolent conflict reconciliation. This approach does not depend on major material or technological instruments, but utilizes skills and methodologies that people already possess.
The core elements of the training are the six principles (the "will") and the six steps (the "skill") of Kingian Nonviolence.
Who Is It For?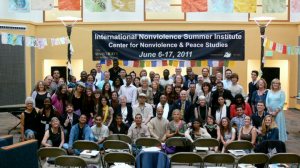 This training and philosophy is useful for anyone who deals with conflict on any level.  It will help you to respond in creative ways to conflicts in your personal life (family, friends, partners, and co-workers), conflicts in your community (school closures, violence in your community), or larger social conflicts (racism, corporate greed). Whether the conflicts you want to transform are personal or global, they play by the same rules.
This training has helped teachers and students, police officers and formerly incarcerated people, regular old folks and activists alike. In 2011, the Annual Summer Institute held at the University of Rhode Island had participants from close to 30 countries, from all walks of life, races, and age groups. Anyone and everyone will walk away with new skills.
Please join us for this 2-day Training in Kingian Nonviolence on April 21st & 22nd, from 10 AM to 6 PM, in Berkeley. The fee is self-determined. To register, please email us at zannevents@gmail.com.
26358