Calendar
9896
8
Mon
All-day
3:00 pm
Asa Sullivan, killed by SFPD 8 yrs ago on 6-6-06, wrongful death trial

@ Ron Dellums Federal Building
Asa Sullivan, killed by SFPD 8 yrs ago on 6-6-06, wrongful death trial
@ Ron Dellums Federal Building
Sep 8 @ 3:00 pm – 8:30 pm
Trial is scheduled Monday – Thursday. One writeup from 2006: Kahlil Sullivan hasn't had time to do much lately other than plan for his younger brother's funeral. He hasn't even had time to find out exactly why his brother is dead. "We feel like we're lost," he said over the phone a week after his cornered and unarmed brother was shot and killed by the San Francisco Police Department. The cops have offered two stories as to why officers fired a still-undisclosed number of bullets into the body of Asa Sullivan …
Continued
1:00 am
Occupy Forum: Film Showing: "Just Do It." Honoring the Action Last Week at Kinder-Morgan Blocking the Oil Trains.

@ Global Exchange, 2nd floor, near 16th St. BART
Occupy Forum: Film Showing: "Just Do It." Honoring the Action Last Week at Kinder-Morgan Blocking the Oil Trains.
@ Global Exchange, 2nd floor, near 16th St. BART
Sep 9 @ 1:00 am – 4:00 am
Information, discussion & community! Monday Night Forum!! Occupy Forum is an opportunity for open and respectful dialogue on all sides of these critically important issues! To honor Thursdays non-violent direct action at Kinder Morgan, Occupy Forum presents the film: Just Do It. This Thursday, more than a dozen Bay Area citizens (our comrades from Sunflower Alliance, OccupyOakland, and others in this affinity group) chained themselves to a gate at the Kinder Morgan rail terminal in Richmond to stop operations. The citizens risked arrest to protest mile-long oil trains that threaten the safety of …
Continued
1:30 am
Berkeley Post Office Defenders General Assembly.
Berkeley Post Office Defenders General Assembly.
Sep 9 @ 1:30 am – 2:30 am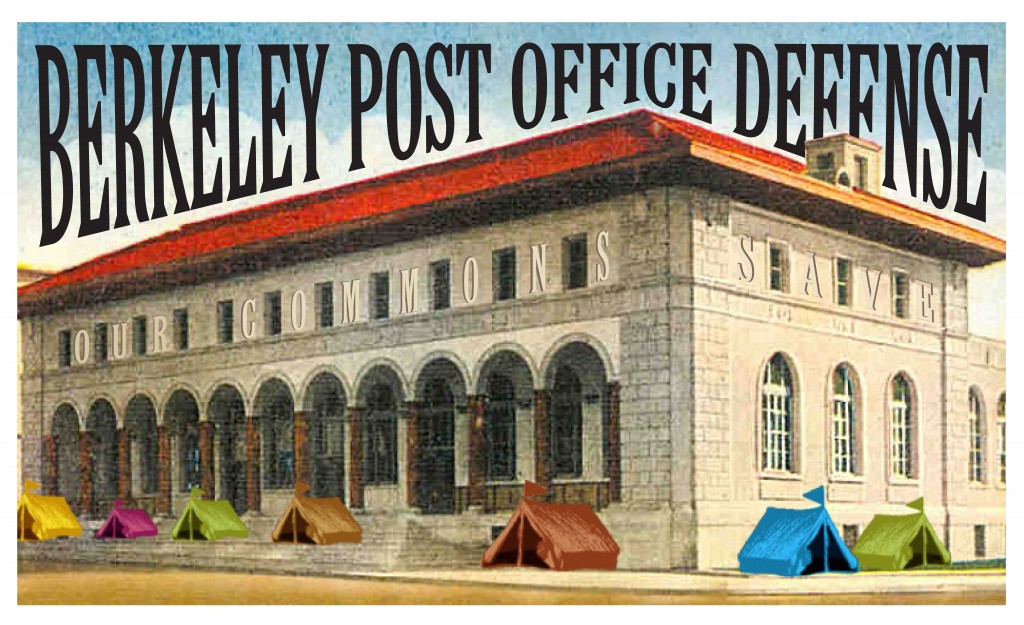 The Postal Service has put the Berkeley Post Office up for sale!! The Postal Service outsourced Post Office services to Staples, replacing union jobs with low-paying, low benefit work. And we're fighting against both! Come help us plan our next steps. On July 29th, at our invite, Ralph Nader spoke on the steps of the Berkeley Post Office against privatization and corporatism. Watch and listen to his talk here. We've began the "Don't Shop at Staples" campaign with some awesome… what else? … postcards to send to Staples management!  Here's the …
Continued